Jenny Sanford Files for Divorce From South Carolina Governor Following Affair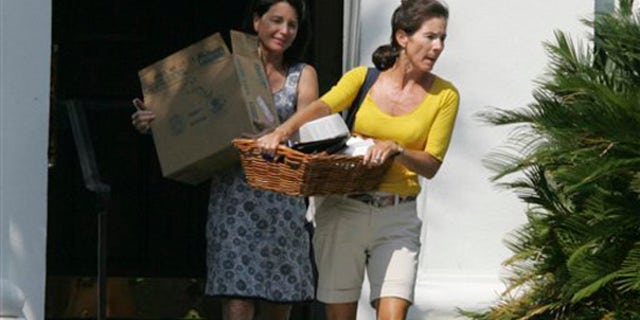 South Carolina first lady Jenny Sanford announced Friday that she's filing for divorce from Gov. Mark Sanford, months after he confessed to a steamy affair.
Sanford said in a written statement Friday that the decision to file for divorce came after "many unsuccessful efforts at reconciliation," but that she's committed to keeping the process "peaceful for our family."
"As so many of us know, the dissolution of any marriage is a sad and painful process. It is also a very personal and private one. Because Mark and I are public figures, we have naturally had less privacy with which to deal with our difficulties than do other couples," she said. "Indeed, I know it will soon become known so I choose to release this brief notice that I am now filing for divorce."
Sanford originally said over the summer she was willing to reconcile with two-term Republican Gov. Sanford even after publication of his e-mail exchanges with his Argentine lover. He also admitted "crossing the line" with other women in an AP interview.
She had called her husband's behavior "inexcusable," but said she was willing to give him another chance. More recently she described them as separated.
She and the couple's four boys had been living at the Sanfords' beachfront home on Sullivans Island while the governor has remained in the state capital of Columbia, occasionally visiting his family.
The South Carolina governor said in a written statement issued shortly afterward Friday that his wife has been "more than gracious" throughout the process and that he takes full responsibility.
"While it is not the course I would have hoped for, or would choose, I want to take full responsibility for the moral failure that led us to this tragic point. Jenny is a great person, and has been a remarkable wife, mother and first lady. She has been more than gracious these last six months and gone above and beyond in her patience and commitment to put the needs of others in front of her own," he said.
The first lady said in her statement that she's "thankful" for the "words of encouragement" she's received from across the state.
"Please know the boys and I are doing well and are blessed with the incredible support of friends and family and bolstered by our faith and the unfailing love of our God above," she said.
The Associated Press contributed to this report.