Jeb Bush's big revelation: Supergirl is 'pretty hot'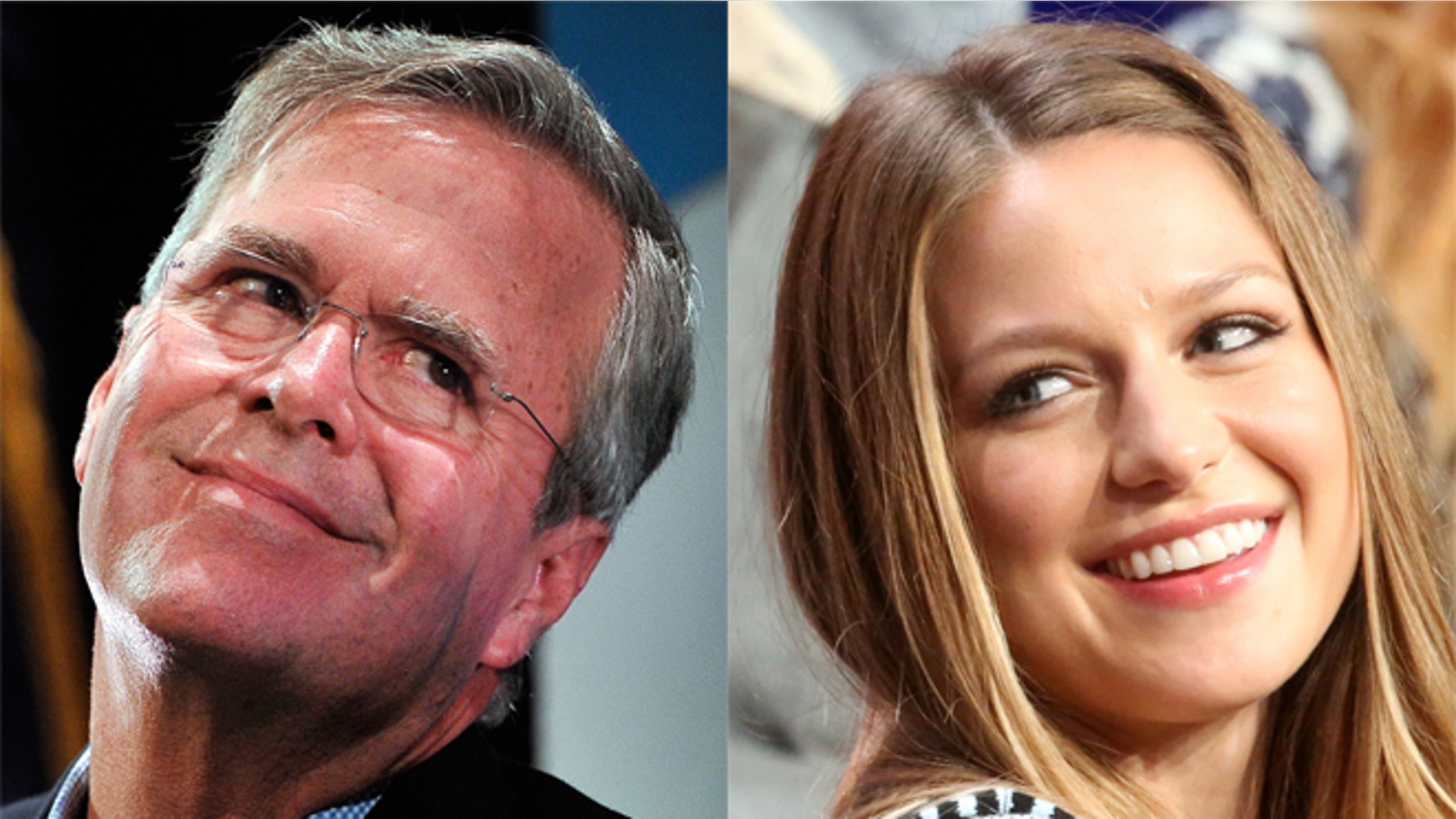 Should Columba Bush be worried?
Republican presidential candidate Jeb Bush let it slip yesterday that he had the hots for another woman during a speaking engagement in Nevada.
When answering a question from the audience at the Libre Forum in Las Vegas about who is his favorite Marvel superhero is, Bush said that he had recently seen an ad for the new CBS show "Supergirl" starring Melissa Benoist.
"I saw it when I was working out this morning," Bush said. "She looked kind of ... she looked pretty hot. I don't know which channel it's on, but I'm looking forward to that."
He added: "That'll make news."
Yes, Mr. Bush, yes it will.
But in case, anyone was unclear about Bush's remarks, his press secretary, Kristy Campbell, confirmed on Twitter that Benoist is in fact "hot."
Unfortunately for Bush, he was asked who his favorite "Marvel" superhero is and Supergirl is not a Marvel Comics character but one that lives in the universe of rival DC Comics. Before making his "pretty comment," Bush did say that his favorite superhero was Batman.
"I don't know, I'm kinda old school," he said. "I like the old school guys like Batman, a little dark these days."
Batman, however, is also a DC Comics – not Marvel Comics – character.
While Bush's favorite superheroes seem to be from the DC world, the former Florida governor does enjoy Marvel's work in the movie theaters.
"I like watching the movies. I wish I owned Marvel, as someone that believes in capitalism," he said.
So while people know that Bush like capitalism and thinks Supergirl is hot, the pressing question of who his favorite Marvel hero is still remains a mystery.
Spiderman? Wolverine? Will we ever know?