Jeb Bush says Donald Trump supporters will be disappointed by unkept promises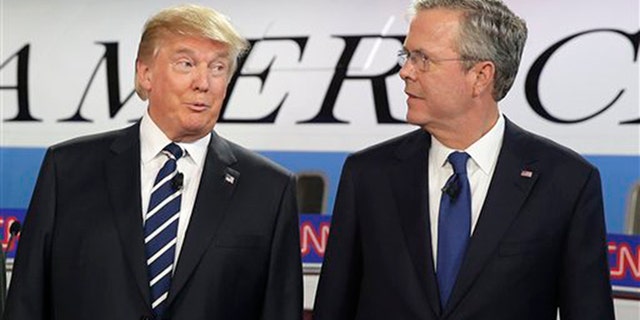 Former GOP presidential contender Jeb Bush says that presumptive nominee Donald Trump likely will let his supporters down.
In an interview with MSNBC that will air Monday night, Bush, the former governor of Florida, said Trump has made promises he won't be able to keep -- like building a border wall that Mexico will pay for.
He characterized Trump as knowing what buttons to push among the electorate as well as the media.
Bush, who often was at loggerheads with Trump during the Republican primaries, said that the real estate mogul "to his credit was very smart at exploiting these kind of opportunities."
"He's a master at understanding how the media works - more than anybody I've ever seen in politics. Kudos to him, for kind of creating the environment and then manipulating the environment to his effect."
Bush's dislike of Trump is well-documented. The attacks between them during the primaries spilled over into personal barbs. Trump mocked Bush as "low-energy" and Bush often described Trump as temperamentally unfit to be president. Like his brother and father, both former presidents, Jeb Bush has said he will not vote for Trump or Hillary Clinton in November.
"There isn't going to be a wall built," Bush said in the MSNBC interview. "And Mexico's not going to pay for it. And there's not going to be a ban on Muslims. ... This is all like an alternative universe that he created."
"The reality is, that's not going to happen," Bush said. "And people are going to be deeply frustrated and the divides will grow in our country. And this extraordinary country, still the greatest country on the face of the earth, will continue to stagger instead of soar. And that's the heartbreaking part of this, is I think people are really going to feel betrayed."
Like us on Facebook
Follow us on Twitter & Instagram