Japanese Prime Minister Shinzo Abe: Ivanka Trump 'impressed' many people' on first official trip to Tokyo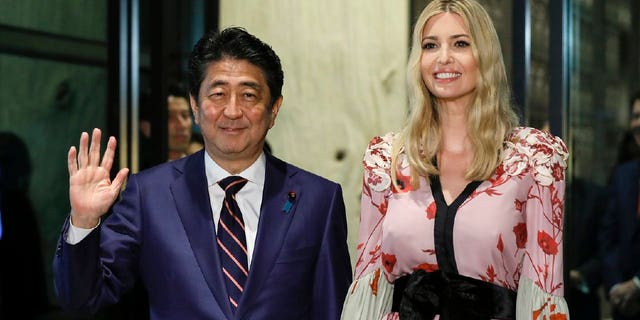 Japanese Prime Minister Shinzo Abe praised Ivanka Trump on Monday following her first official visit to Tokyo.
"Before President Trump visited Japan, Ms. Ivanka Trump, adviser to the president, visited Japan and she attended the World Assembly for Women," Abe told Fox News through an interpreter.
"She gave a wonderful speech," Abe continued. "She stated that 'Abenomics' is 'womenomics' and that has impressed many people in Japan."
During an 18-minute speech at the forum, Ivanka Trump — President Trump's eldest daughter -- lauded Japan's paid family leave policy, adding equal pay is important because women are key to "achieving true economic growth."
Read more at WashingtonExaminer.com