James Comey officially joins Twitter, ditches 'secret' handle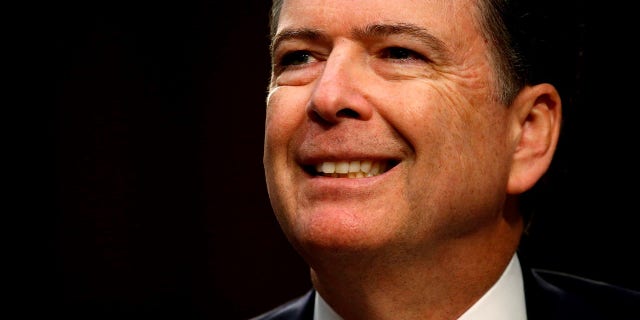 James Comey is no longer Reinhold Niebuhr on Twitter.
The former FBI director finally changed his @FormerBu Twitter handle on Monday to @Comey and said he is "glad to be part of the Twitterverse" — officially.
"Here's my new handle. Glad to be part of the Twitterverse. Grateful to Reinhold for the cover these last few years," Comey tweeted Monday morning.
The account included a blue "verified" check mark and a headshot of Comey. He also changed the cover photo to an image of his new book, "A Higher Loyalty: Truth, Lies and Leadership."
To make the account even more official, the Twitter bio stated: "Formerly @FormerBu, past FBI Director, current husband and father, writing and speaking about ethical leadership, taller and funnier in person."
Comey kept a shadowy appearance on the social media platform for months when he first created the account with the handle @projectexile7. He sent out his first tweet on March 30 of an image of Will Ferrell in "Anchorman" with the phrase: "Actually I'm not even mad. That's Amazing." The tweet included a link to the FBI jobs website.
He later changed the handle to @FormerBu and sporadically posted pictures of nature. He eventually unmasked himself on Oct. 23 when he shared a photo of him staring into the distance while standing in an empty road.
But his Twitter account wasn't that much of a "secret" after Gizmodo reported that the account likely belonged to Comey. The origins of @FormerBu handle are unclear, but Reinhold Niebuhr was an American theologian who died in 1971. Comey wrote a thesis on Niebuhr while a student at the College of William and Mary.
He had more than 202,000 followers on Twitter as of Monday.
Fox News' James Rogers contributed to this report.