It's Time for a Closer Look into Whether Felons Voted in 2008, Minnesota GOP Chairman Says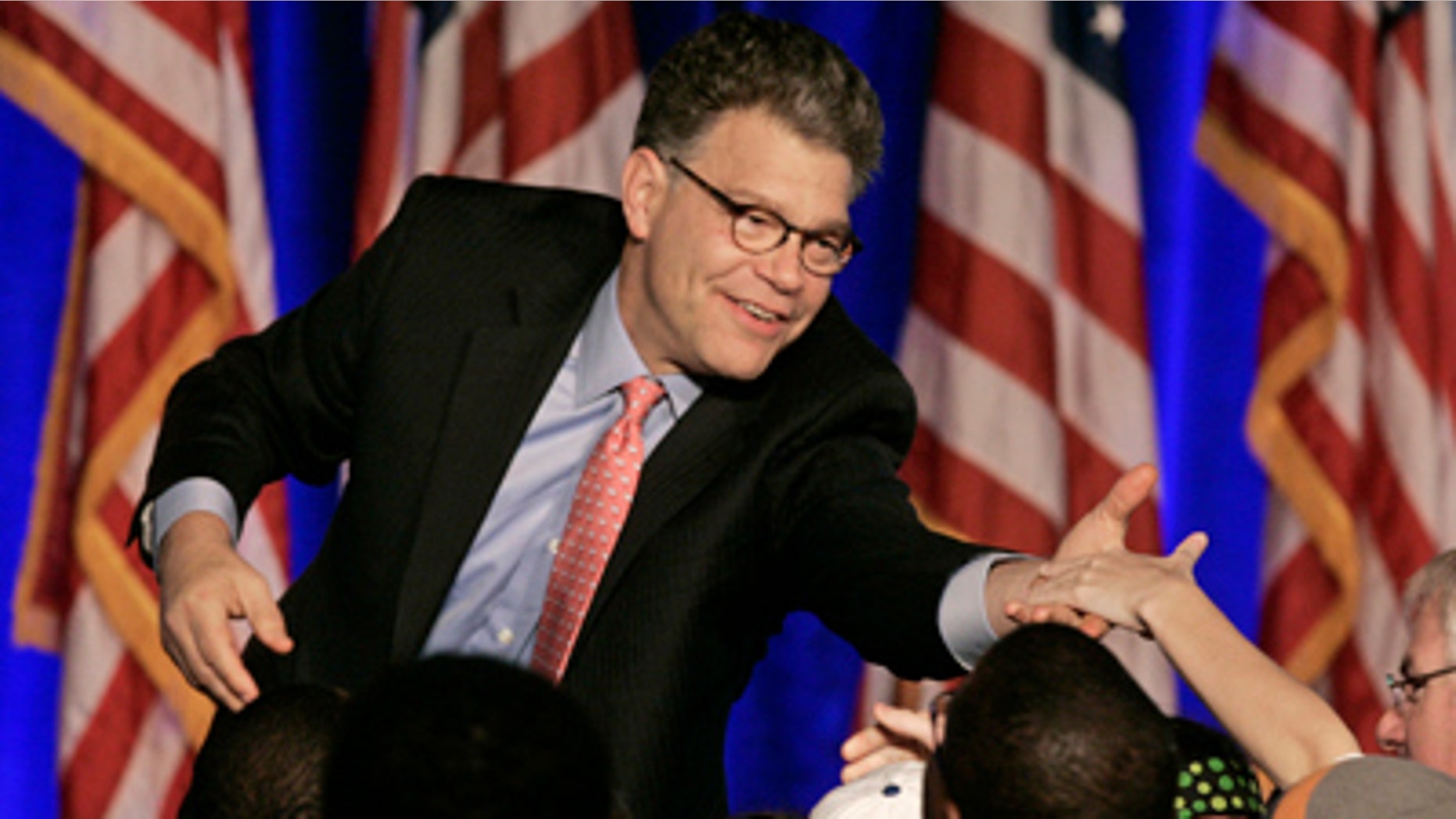 The chairman of the Minnesota Republican Party called Thursday for a massive, eleventh-hour investigation into allegations of illegal voting by felons in the state's bitterly contested 2008 Senate election.
The move comes on the heels of a report by a conservative watchdog group that the number of illegal votes greatly exceeded the 312-vote margin that made Al Franken a U.S. senator -- and barely two months before the records will be destroyed.
"Every felon who voted illegally during the 2008 election canceled out the vote of a law-abiding Minnesotan," state GOP Chairman Tony Sutton said Thursday in a letter delivered to every one of the state's 87 county attorneys. "I appreciate the labor intensive nature of such investigative work, but believe Minnesotans deserve real answers and solutions to the very real problem of voter fraud....
"While there will always be a cloud over the 2008 election, we must get to the bottom of the extent to which illegal voter fraud occurred." Sutton said .
He made the request one day after Gov. Tim Pawlenty, a Republican, called for an investigation into the election that saw Franken, a Democrat, declared the winner over incumbent Sen. Norm Coleman at the end of a bitterly contested six-month recount.
Referring to Minnesota Majority, which conducted the voting study, Pawlenty said: "They seem to have found credible evidence that many felons who are not supposed to be voting actually voted in the Franken-Coleman election. I suspect they favored Al Franken. I don't know that, but if that turned out to be true, they may have flipped the election."
Prosecutors and politicians agree that no matter what an investigation finds, there is no way the results can be overturned at this late date.
Mark Ostrem, county attorney of Olmsted County, which includes the state's third largest city, Rochester, told FoxNews.com  that he had sent his investigators a list of alleged felons' names based on Minnesota Majority's report.
"We are required by law to investigate any allegation of voter fraud," Ostrem said. "We got the Minnesota Majority's report and are conducting an investigation."
He said his staff will review the list and then hand over its findings to the police, who will then review the case and return their findings to his office. He was not sure how long the investigation would take, but he said it would be conducted by existing personnel.
"They better act fast," said Dan McGrath, executive director of the Minnesota Majority and co-author of the report. "In two months all the 2008 election records begin to be destroyed.... If they don't complete their investigations soon we will never know for sure to what extent fraud influenced the 2008 elections."
Minnesota law requires that election records be kept for 22 months after each election. After that, they can be destroyed.
McGrath said Minnesota Majority's survey found that 2,800 felons voted in the election. But he said he expected the final number to come out somewhere near 1,000 as investigators, with access to non-public databases and other information, separate out "false positive" names.
Matching felon lists to voter records invariably includes many names who aren't breaking the law because of a number of circumstances, a county prosecutor explained.
For example, he said, public records include only the year of birth -- not the more accurate day and month of birth -- so some matches will be incorrect. Also, public records do not reflect changes in felons' sentences after their conviction. A felon sentenced to 10 years on probation might have his sentence reduced by half for good behavior or other reasons. A public search that showed him voting six years after his conviction would show him to have voted illegally because the change of sentence wasn't reflected in available public records -- but investigators with access to court databases could rule out a crime immediately.
In Ramsey County, prosecutor Phil Carruthers acknowledged the group's report "did the best it could" using available public records, and that errors were inevitable.