It's official: President Evo Morales becomes Bolivia's longest running head of state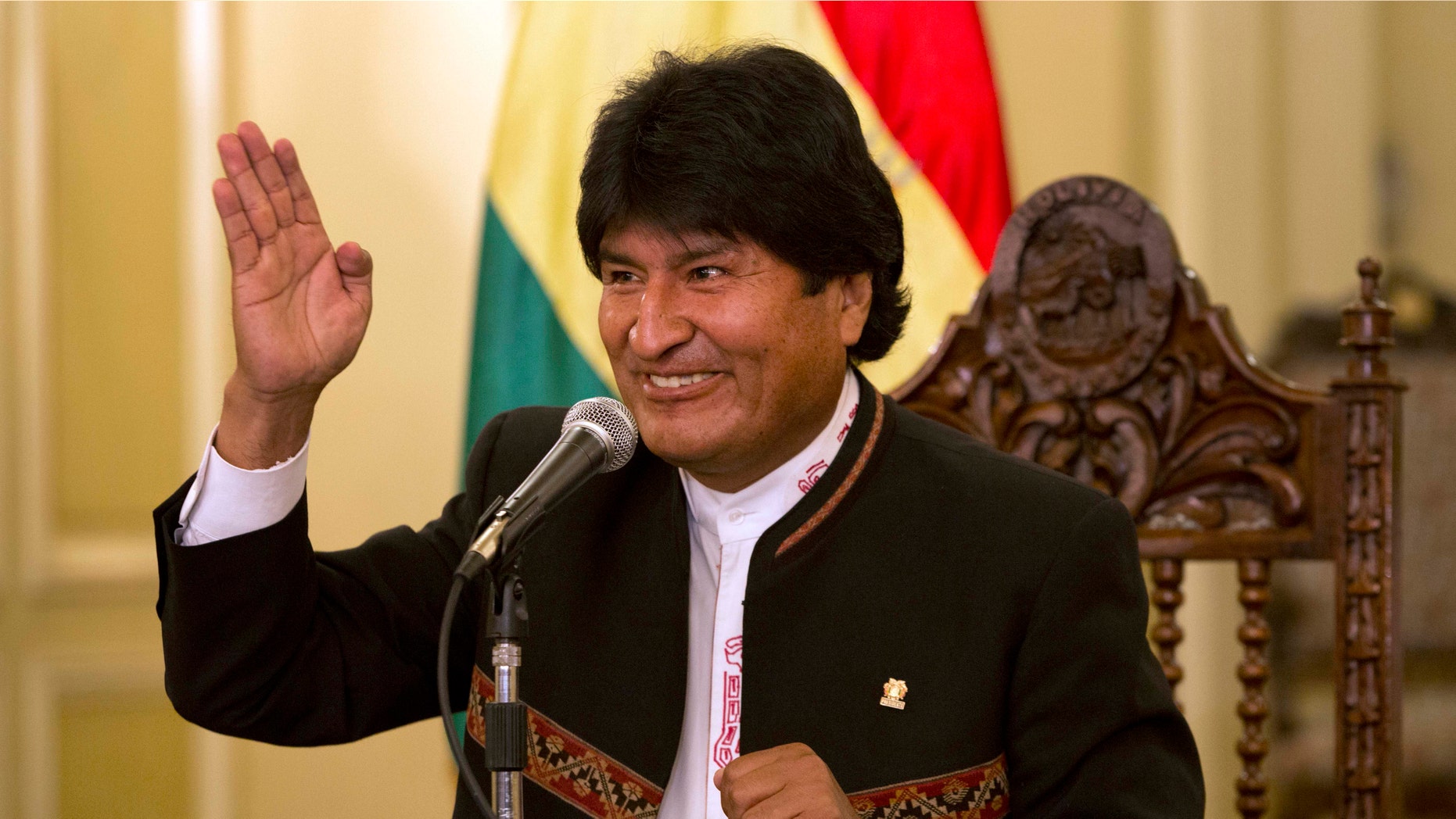 LA PAZ, Bolivia (AP) – Bolivia's top electoral court is now confirming the re-election of President Evo Morales.
The official results released late Saturday night confirm what unofficial counts had shown after the Oct. 12 vote.
Morales and his Movement Toward Socialism party got 61 percent of the vote. The court did not give a breakdown of seats in congress. A two-thirds share of seats would let Morales' party change the constitution to permit the president another possible shot at re-election in five years.
Cement magnate Samuel Doria Medina of the center-right Democratic Unity alliance came in second with 24.5 percent of the vote.
Morales was first elected in 2006 to become Bolivia's first indigenous president.
Follow us on twitter.com/foxnewslatino
Like us at facebook.com/foxnewslatino