Issa Acknowledges Gun Probes 'Similar' -- Not Identical -- to 'Fast and Furious' Under Bush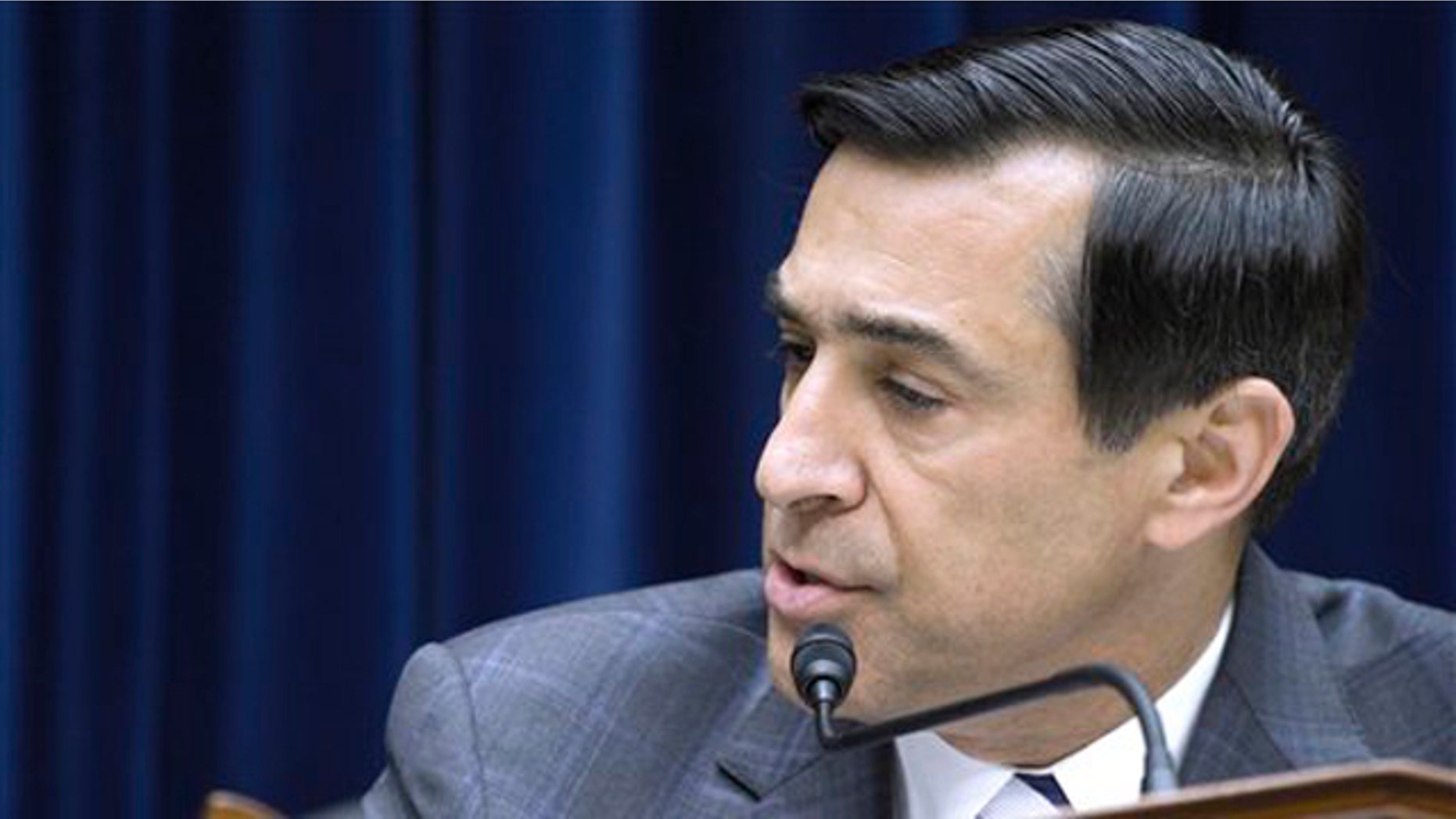 Rep. Darrell Issa acknowledged Sunday that operations "similar" to the controversial "Fast and Furious" gunrunning probe were conducted under the Bush administration.
But the House Republican spearheading an investigation into the operation under Attorney General Eric Holder's Justice Department claimed the past operations were different in that they were "coordinated with Mexico."
Issa's comments follow fresh reports about gunrunning probes spanning the Bush and Obama administrations.
Newly disclosed documents reveal there was a second Arizona-based investigation during the Bush administration in which the Bureau of Alcohol, Tobacco, Firearms and Explosives allegedly let guns "walk" as a way to target weapons-trafficking suspects.
Holder, in defending himself against charges over "Fast and Furious," has also noted there was another investigation known as "Operation Wide Receiver." From 2006 to about the end of 2007, those investigators "permitted guns to be transferred to suspected gun traffickers and had not interdicted them," according to a current Justice Department official.
"Fast and Furious" was unique for the sheer number of guns that were allowed to cross the U.S.-Mexico border, and the fact that weapons tied to the investigation ended up at the murder scene of Border Patrol Agent Brian Terry late last year.
Issa, speaking on CBS' "Face the Nation," acknowledged the existence of Bush-era gunrunning operations but said the ATF showed an "inconsistency" in the way they were run years later.
"We know that, under the Bush administration, there were similar operations, but they were coordinated with Mexico," Issa, R-Calif., said. "They made every effort to keep their eyes on the weapons the whole time. So we're not, per se, saying that tracing weapons is a bad idea."
Emails regarding the second Arizona-based investigation in 2007 show U.S. officials were working with their Mexican counterparts.
In one incident, though, the emails reveal how the probe got off to a bumpy start. After several suspects purchased 19 weapons at a Phoenix gun store in late 2007, Mexican officials were notified for a "possible controlled delivery." However, one ATF agent wrote that the Mexican officials only responded 20 minutes later, and informed them "they did not see the vehicle cross."
Democrats on the House Oversight and Government Reform Committee put out a statement on Issa's comments, saying his remarks "raise new questions about the genesis of Operation Fast and Furious within the Phoenix office of the ATF."
"All the evidence that I've seen points that this was more of a local issue that never got to higher-ups. And certainly there is nothing, that nobody has said that the attorney general was briefed about it," committee Ranking Member Rep. Elijah Cummings, D-Md., told CBS.
Issa is keeping his focus trained on "Fast and Furious," as well as the extent to which Justice Department officials may have been informed of the operation. Holder has said that, while memos show his office was briefed on the matter, he was unaware of the operation until earlier this year. Issa questioned how that's possible.
"So if the briefings don't matter, the attorney general says he's too busy to read most of the material put in front of him, it does beg the question of whether he has the competency to prevent 2,000 weapons from going, and a U.S. Border Patrol agent from being murdered," Issa told reporters Sunday after his interview.
Fox News' Mike Levine contributed to this report.