Is Eric Cantor moderating his image? Washington Post offers a surprising take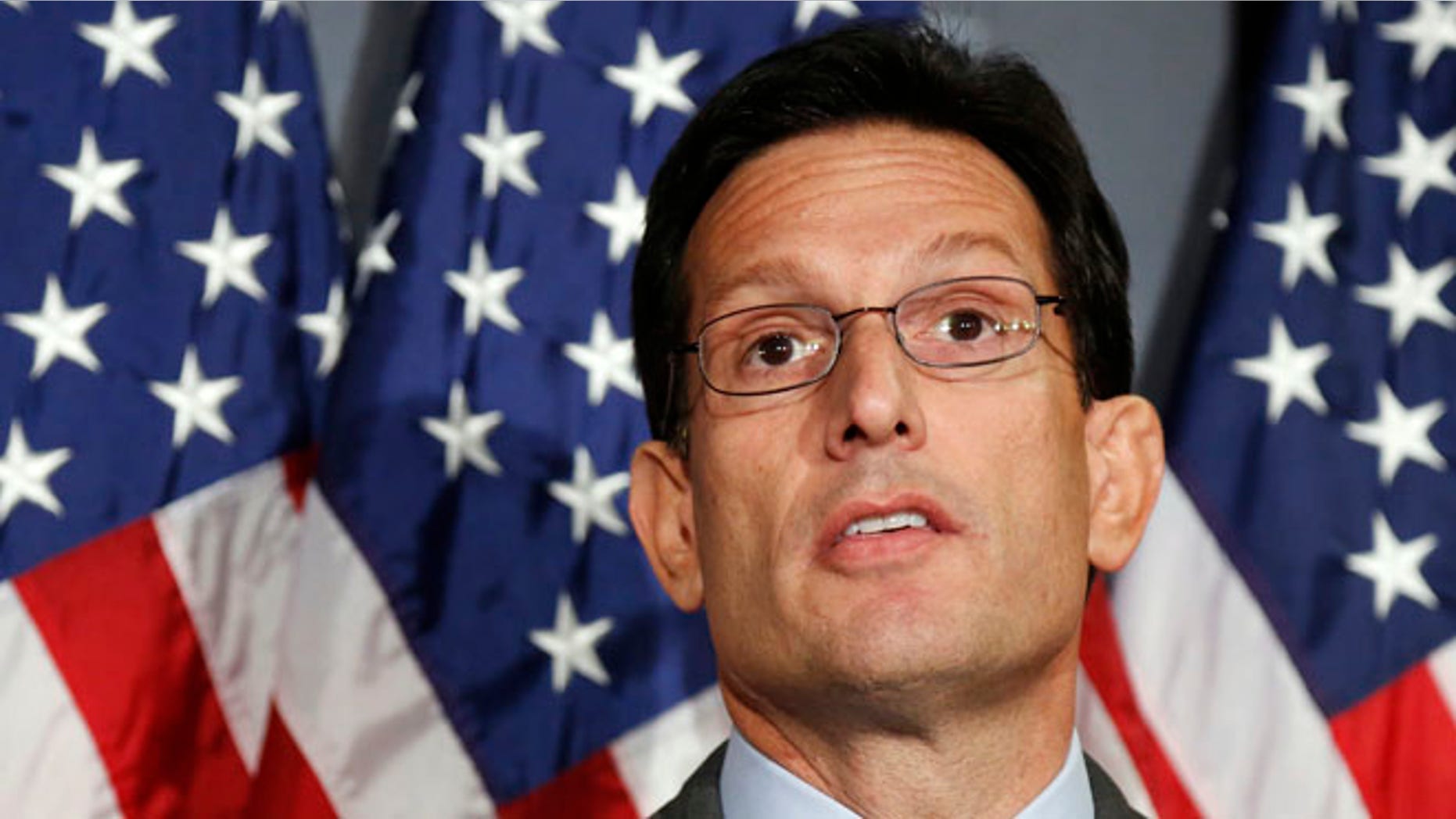 Also ... 
Rand and Ron 
Is Eric Cantor moderating his image? Washington Post offers a surprising take
The Washington Post paints a sympathetic portrait of Eric Cantor that is far different from most mainstream media portrayals.
And that in itself is news.
It's news because the Post took an important step in hiring Robert Costa, the story's author. He was a reporter for National Review, not the usual training ground for major metropolitan newspapers. And Costa is especially well sourced among congressional Republicans, rather than treating them like some foreign species.
It's no secret that the House majority leader has been trying to moderate his image, and that of his party, in recent months. The question is whether this is more symbolic than substantive.
What Costa is tapping into is that some conservative members of Cantor's caucus aren't happy with his new tone. That provides an insight into the conflicting pressures the Virginia congressman must balance — especially if he hopes to eventually succeed John Boehner.
The MSM view of Cantor is that he is a canny strategist but a rock-ribbed conservative with little interest in cooperating with the Obama administration on anything. His efforts at moderating here and there have been implicitly dismissed as window dressing.
Here's how he frames Cantor's efforts:
"He has become an advocate for research on pediatric cancer, passing legislation that would increase funding for the National Institutes of Health.
"Cantor has begun talking about urban poverty, visiting charter schools to explore education reform, and has sought alliances with African American lawmakers, traveling to Mississippi to appear at a civil rights event and honor Rep. John Lewis, D-Ga.
"And he has maneuvered behind the scenes to push House Republicans toward an eventual floor vote on a plan to legalize certain illegal immigrants who were brought to the United States as children."
All well and good. It's refreshing to hear a House Republican leader talking about urban poverty, when few of his lawmakers represent big cities.
But none of this is big-ticket stuff, and Costa might have shown a little more skepticism. Republicans have always favored charter schools as a way of expanding alternatives to public schools. The one exception would be an immigration vote, and that, for the moment, doesn't seem to be happening.
Nor has Cantor delivered on suggestions of a Republican health care plan that would replace ObamaCare.
The Post story notes that "a handful of conservative members have expressed their disapproval of the new strategy, particularly given that its architect is a man they considered a fellow partisan warrior." And it quotes a former Harry Reid aide as saying Cantor is good at putting together "small-bore, feel good items."
But Costa does provide a broader lens on the majority leader, and that is a step forward for the Post.
Rand and Ron
Elsewhere on the Republican front, Bloomberg Businessweek offers a warning about Rand Paul, who's been getting some good press and has essentially won the media's designation as the 2016 front-runner.
The flashing red light is about Ron Paul.
The piece by Josh Green says:
"Rand Paul has always seemed annoyed by questions about his dad. When I interviewed him last year, he waved off that line of inquiry and focused on dead Fed chairmen. Now Paul is attempting to put the subject officially off limits. Via Slate's Dave Weigel, Paul declared … that he has 'quit answering' questions about his father. 'I've been in the Senate three years, and I have created a record of myself,' he said. 'And I have my opinions.'
"As Weigel points out, this is a laughable double standard, since Paul recently tried to associate another politician-with-a-record — Hillary Clinton — to a family member's 'predatory behavior.'"
The bigger problem for Paul is that this is like putting up a flashing neon sign that reads 'Controversy Guaranteed!' to the political press corps. If there's one thing reporters are great at, it's asking the same question over and over again until a politician flips his lid."
Green has a valid point here. Rand Paul is his own man. But when your father has been a presidential candidate, and you've inherited his organization, it's hard for a White House contender to refuse all comment.
Top Twitter Talk
ObamaCare deadline extension angers Republicans