IRS worker blasts Lerner for blaming Ohio office on targeting, likens effort to 'nuclear strike'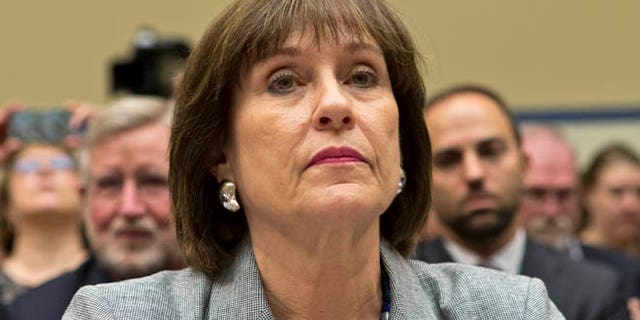 NEWYou can now listen to Fox News articles!
An IRS agent in the embattled Cincinnati office is lashing out at the agency's managers for pinning the blame on them for the targeting of conservative groups, describing one official's attempt to pass the blame as a "nuclear strike on us."
According to transcripts of interviews that House investigators conducted with two Cincinnati office employees and which Fox News reviewed, agent Elizabeth Hofacre claimed that the idea this program was the work of two rogue agents is "absurd."
She said that when Lois Lerner, the high-level official who oversaw the Cincinnati unit and is now on leave over the scandal, first acknowledged the program last month and traced it to the Ohio office, "I was furious."
"I mean, it was inaccurate, but me especially because I was involved in the processing of these in 2010 so it looked like ... Lois Lerner was putting it on us," she said.
Hofacre went on to say that she thinks the public has been purposely misled on the claim that two rogue agents were responsible.
"Everybody that has been making those statements should know they are inaccurate," she said. "I just thought when Lois Lerner dropped that bomb shell, oh, it was Cincinnati's problem, she thought it would go away, but instead it exploded."
The interviews were conducted with Hofacre and Gary Muthert, both tasked with handling applications for tax-exempt status from Tea Party and other conservative groups.
Echoing prior reports, Hofacre claimed the agency's "really tight inventory control" system made it impossible for the unit to do anything on their own.
She said she had to send in extra information via fax and email to her boss Carter Hull when handling the Tea Party applications in question.
She said she became very "frustrated" and "had no autonomy at all through the process." She described the additional scrutiny as "ridiculous" and "over the top" as she was getting call after call from "irate taxpayers" who didn't have an answer on the status of their applications.
"It was demeaning," she said.
Hofacre is also the official who apparently tipped off Washington as far back as July 2010, when she accidentally emailed a summary of her initial findings to a broad group of IRS officials in Washington.
This means some in D.C. were clued in a full year earlier than previously thought.
Lerner has said she didn't learn of the list of flagged groups until June 2011 and then tried to change it. Lerner, though, refused to testify at a congressional hearing last month, and has since drawn additional scrutiny from lawmakers.
Fox News' Chad Pergram contributed to this report.