IRS agrees to $50,000 settlement in leaking of conservative group's donor records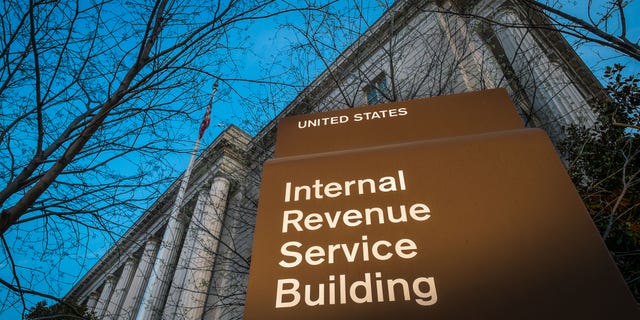 NEWYou can now listen to Fox News articles!
The IRS has admitted wrongdoing and agreed to pay a $50,000 settlement to a conservative group after confidential information from the group's tax returns about its donors was published on the website of a political opponent.
A federal court ordered the U.S. government to pay the settlement to the National Organization for Marriage, a group that opposes same-sex marriage. The group sued the IRS last year after tax information from a 2008 form was leaked and ended up being published in 2012 by the Human Rights Campaign, which supports gay rights.
The group's chairman John Eastman said in a statement Tuesday that he is thankful that the IRS is being held accountable after a "long and arduous" process.
"Thanks to a lot of hard work, we've forced the IRS to admit that they in fact were the ones to break the law and wrongfully released this confidential information," he said.
IRS spokesman Bruce Friedland said privacy law prevents his agency from commenting. The agency was represented by the DOJ in the lawsuit.
After the settlement was announced, House Ways and Means Chairman David Camp, R-Mich., blasted the DOJ for declining to pursue the case, adding it was clear the DOJ could not be trusted to adequately investigate the IRS targeting scandal, either.
"While the administration prefers to sweep this under the rug, it is time that the American people have a special prosecutor into this matter so the full truth can come out," he said in a statement.
The Associated Press contributed to this report