Iraq ambassador says White House can do more against Al Qaeda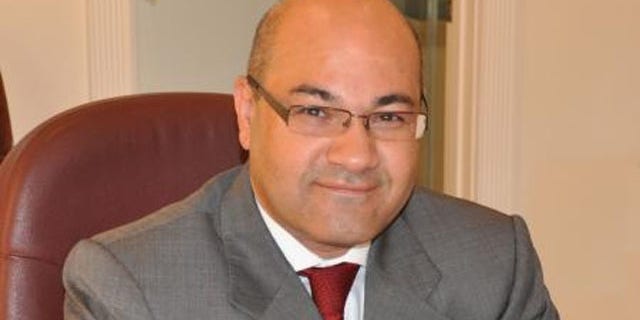 Iraq's ambassador to the United States has said the Obama administration can do more to fight the destabilizing influence of Al Qaeda in his country and warned leaders in both parties not to allow the question of military and civilian aid to Iraq to become a political football.
In an interview with The Washington Times published Wednesday, Lukman Faily said, "The (Obama) administration has to have a better understanding of any adverse impact of any delay in provision of support to Iraq. It cannot afford a whole town or province of Iraq falling to Al Qaeda and becoming a safe haven. It's against the U.S. strategic interest. It's against the U.S. national security to do that."
Faily then contrasted the present administration's Iraq policy with that of former President George W. Bush, whom the ambassador said "who took ownership of that relationship (between Washington and Baghdad)."
Faily spoke less than a week after Al Qaeda-linked Islamic militants overran the towns of Fallujah and Ramadi in Iraq's Anbar province, west of Baghdad. Iraqi government forces are currently battling to retake control of the province from the militants, who have allied themselves with Sunni militias opposed to Iraq's majority Shiite Muslim government.
In addition, authorities said militants killed 12 government soldiers during an attack on Iraqi army barracks north of Baghdad Wednesday, according to a report by The Associated Press.
Faily denied that the government of Iraqi Prime Minister Nouri al-Maliki had inflamed sectarian and ethnic tensions leading to the rise of Al Qaeda-linked militants.
"Unfortunately, it's not as binary as Shiite-Sunni. I wish it was, but it is not," said Faily, who claimed that Sunnis fleeing Anbar were taking refuge in majority-Shiite towns like Najaf and Karbala.
"We do not want to be indiscriminate in our killing of Al Qaeda and others as well," the ambassador added, before saying that Iraq's battle against the militants should be helped by "intelligence from the United States, cooperation and data analysis and counterintelligence measures.
"I personally think that it's tragic that the issue of the whole American project in Iraq is now becoming a ball in relations to the party politics within D.C.," Faily said. "I don't think it's beneficial for the United States. It's definitely not beneficial for Iraq to become a tool in Republican versus Democrat or whomever."
A National Security Council spokeswoman issued an emailed statement to the Times, saying "We are committed to partnering with the government of Iraq to build their capacity to fight terrorism, but the solution to this issue must be an Iraqi-led solution." The statement echoed one made by Secretary of State John Kerry Saturday in Jerusalem, when he said the United States was "not contemplating" sending troops back to Iraq before adding, "This is their fight."