Iran supreme leader slams America as 'chameleon' in statement on nuclear talks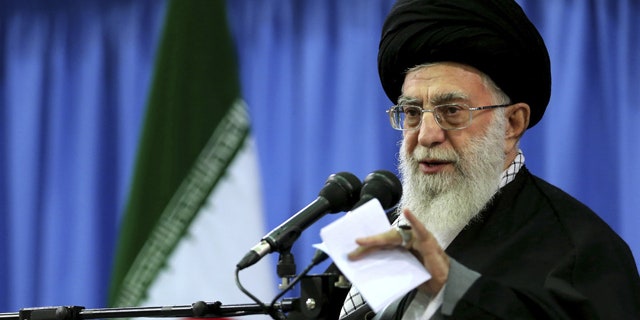 Iran's supreme leader said Thursday that he approved of extending negotiations about the future of the country's nuclear program, but also criticized America as a "chameleon" that "every day makes new statements."
Ayatollah Ali Khamenei made the comments in an address delivered to paramilitary forces, according to the New York Times. The remarks reportedly were published on the Iranian leader's official website, though not in English.
Khamenei said that he did not disagree with the seven-month extension announced Monday in Vienna, "as I have not disagreed with negotiations in the first place." However, he also said that he was not worried about whether the ongoing negotiations would lead to a final deal, saying "If there is no agreement, we will not lose ... If the negotiations do not yield results, it is America that will be the loser, as they need these talks to solve their domestic problems."
"We do not have any issues with the U.S. nation or country," Khamenei said. "In fact, our problem is with the U.S. government's bullying and excessive demands." The ayatollah also issued a warning to Israel, saying "whether a nuclear agreement is achieved or not, Israel will be more insecure each day."
Iran has been negotiating with the five permanent members of the U.N. Security Council plus Germany -- the P5+1 for short -- with the aim of gaining relief from international sanctions. In exchange, Western negotiators have asked Iran to curb its nuclear program, which they suspect of concealing a bomb-making effort.
Both parties have operated under an interim agreement reached last year, which has limited Iran's production of enriched uranium, mandated closer inspections of the nuclear program, prevented Tehran from activating unused centrifuges. In exchange, the U.S. and Europe have scaled back some sanctions.
Monday's extension was announced as negotiators missed the second deadline this year to reach a permanent agreement.