Internal emails show Wendy Davis campaign was a train wreck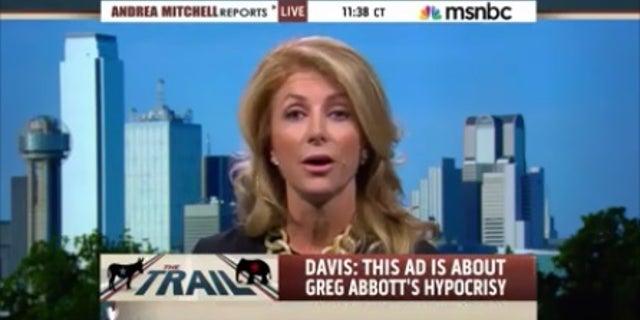 Two of Wendy Davis' longtime campaign consultants predicted last week's disastrous election outcome earlier this year, writing in internal memos that the Democratic gubernatorial candidate appeared too liberal and out of touch with the average Texas voter.
"The campaign is in disarray and is in danger of being embarrassed," wrote Peter Cari and Maura Dougherty, two consultants who run the firm Prism Communications hired by the Davis campaign, in a Jan. 6 memo to then-campaign manager Karin Johanson.
The Texas Tribune obtained the communiques. Davis received 38.9 percent of the vote in last week's election. State Attorney General Greg Abbott received 59.3 percent.
"The level of dysfunction was understandable in July and August, when we had no infrastructure in place — but it doesn't seem to be getting better," Cari and Dougherty wrote.
The consultants were intimately familiar with both the Texas political landscape and with Davis, having helped her twice get elected to a Fort Worth state senate seat.
"There is not a model where a candidate who appears this liberal and culturally out of touch gets elected statewide anywhere in the south — much less in Texas — without some inoculation," the consultants wrote, saying that the campaign had "lurched to the left."
Davis rose to national attention last summer following her 11-hour filibuster of a Republican-backed bill that would put more regulations on abortion.
Battleground Texas, a grassroots group founded by former Obama campaign operatives, also hitched a ride on to Davis' rising star, but tended to focus more on national issues which gained little traction in Texas.
The consultants wrote that the campaign attempted to portray Davis as a "national Democrat" in an effort to appeal "to liberal donors in the mistaken belief that there is a hidden liberal base in Texas that will turn out to vote if they have a liberal candidate to support."
When the Davis campaign cut ties with the consultants shortly after the critical email, they followed up with a scathing Feb. 11 letter to Johanson. Davis was not being portrayed "like a Texan," they wrote.
The duo also came within a percentage point of predicting Tuesday's final outcome.
"Running Wendy Davis as a generic national Democrat is not only the quickest path to 38 percent, it's also a huge disservice to Wendy, her record and the brand she has built," they wrote.
In a recent interview with the Texas Tribune, Dougherty said that the outcome didn't have to be so lop-sided.
"It's possible to lose and still look good," the consultant told the Tribune. "Our worry in January was it was setting Wendy up for embarrassment throughout the course of the campaign. I think the way the campaign played out was far, far worse than it should have been."