Indiana Gov. Daniels: I Miss the Bush Deficits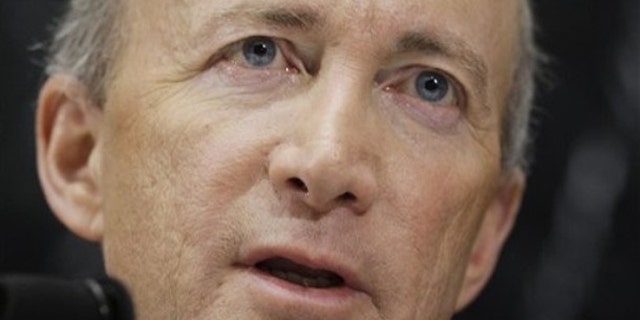 NEWYou can now listen to Fox News articles!
Indiana Gov. Mitch Daniels longs for the days when deficits were a mere $400 billion.
The Republican governor -- and possible 2012 presidential candidate -- told "Fox News Sunday" that given the fiscal outlook for the federal budget under the Obama administration, the Bush deficits don't look quite so bad.
"Those deficits -- we would love to be back at those levels today," he said.
Daniels, who served as White House budget director for the first two years of the George W. Bush administration, acknowledged that spending started to soar under his watch. During those years, the administration turned a $236 billion surplus into a $400 billion deficit. The deficit neared $500 billion during Bush's last full year in office.
But Daniels said Congress pushed the administration toward higher spending in those early years and said the numbers pale in comparison to the projections now. The deficit topped $1.4 trillion in 2009 and is projected to remain north of that for 2010 and 2011.
"I agree that more money was spent (during the Bush administration) than needed to be, but have a look around," Daniels said. "The deficit before this recession started ... was one-sixth the size of the ones we are running now and told to expect for the next few years."
Daniels, meanwhile, tried to play down buzz around a potential presidential candidacy.
"My attention is entirely fixed on the challenges and, I think, opportunities facing Indiana. ... That's where it's going to remain," Daniels said. "I am hopeful, honestly, that people in both parties will step forward and recognize the republic-threatening dimensions of the fiscal disaster that is waiting for us. ... Maybe I'll be one of them, but there's a lot of ways to contribute to that debate."