Immigrant who says he was wrongfully deported could be brought back to US for trial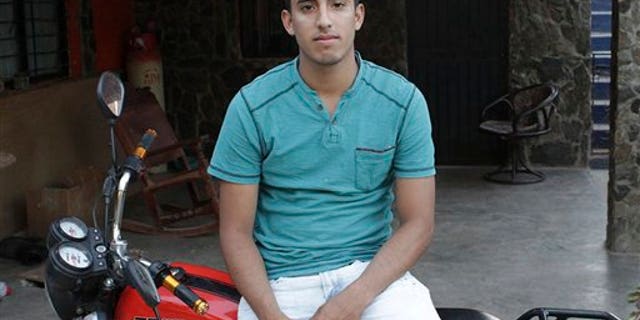 NEWYou can now listen to Fox News articles!
A federal judge is expected to order the first known deported DREAMer to be allowed to return to the U.S. to make his case about why he should be able to stay in the country.
Judge Gonzalo Curiel, of the U.S. District Court for the Southern District of California, has said he wants a speedy trial for Juan Manuel Montes, the 23-year-old who was formally part of the Deferred Action for Childhood Arrivals (DACA) program.
Montes was arrested by Border Patrol agents in February 2017 after he was caught illegally entering the U.S., according to the Department of Homeland Security.
Lawyers for Montes allege that he was just trying to return to the U.S. after initially being wrongfully deported. Lawyers are scheduled to meet with Curiel Wednesday to discuss the upcoming trial.
Read on for a look at the case and what is being debated.
What happened, according to Montes?
Montes and his lawyers maintain that he was on his way home in Calexico, Calif., on Feb. 18 when he was stopped by a Border Patrol agent on a bike.
At the time, Montes was unable to provide proper identification so he was taken into custody and questioned by agents, he alleged. He was then driven to the border at midnight and told to walk to nearby Mexicali, Mexico without paperwork, Montes said.
REPUBLICAN STATE ATTORNEYS GENERAL THREATEN TRUMP TO END DACA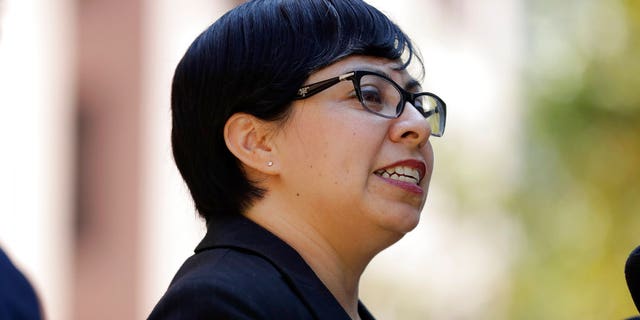 Montes came to the U.S. as a child and is a DACA recipient, meaning he has some protections the Obama administration afforded to immigrants brought to the country illegally as children.
Because he came to the U.S. as a child, Montes is considered a DREAMer, protected under part of a law that shields certain underage people from deportation.
Montes admits that he was caught trying to enter the U.S. the next day by jumping the border fence in Calexico. Federal officials agree with that point in his testimony. He then was deported to Mexico.
"The government's response to date has been woefully inadequate," Mónica Ramírez Almadani, a Los Angeles-based attorney, said in a statement. "Their minimal responses have made only one thing clear: that Juan Manuel should never have been taken from his home in this manner."
What does the federal government say?
Federal authorities said they did not come into contact with Montes on the night of Feb. 18. Instead, officials said, Montes wasn't arrested or deported until after Border Patrol agents caught him trying to enter the U.S. illegally on Feb. 19.
DHS alleged that Montes left the country willingly – but without proper approval – and attempted to reenter the U.S. illegally.
"The U.S. Border Patrol has no record of encountering [Montes] in the days before his detention and subsequent arrest for immigration violations on Feb. 19, 2017," a spokesperson told Fox News. "There are no records or evidence to support [his] claim that he was detained or taken to the Calexico Port of Entry on Feb. 18, 2017."
DACA PROGRAM PROTECTING IMMIGRANTS FROM DEPORTATION IS AT RISK, SAYS DHS SECRETARY
Nora A. Precaido, a staff attorney with the National Immigration Law Center and co-counsel for Montes, disputes that claim.
"Juan Manuel has been unequivocal in his assertion that he never voluntarily left the country while he had DACA. We believe him," she said in a statement in April.
DHS said Montes admitted under oath that he illegally entered the U.S. on Feb. 19 and signed all arrest documents. He also never told agents that he had received DACA status – although he violated the terms of those conditions – a spokesperson said.
DHS said Montes was repatriated to Mexico on Feb. 20.
Could Montes be brought back to the U.S.?
"I have yet to see a case similar to ours as to an individual being removed by U.S. law enforcement and there is not one piece of paper, there is not one note, there is not one iota of evidence to memorialize that an individual was removed from the United States," Curiel has said, according to USA Today.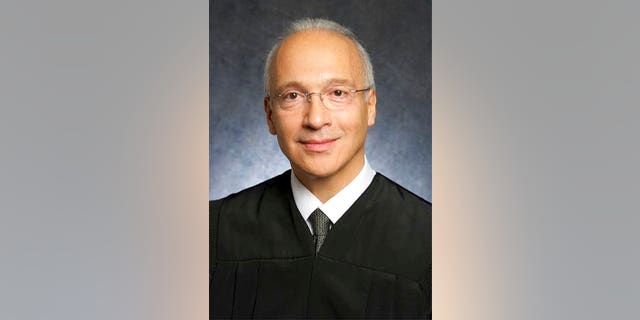 DHS officials have maintained that there is no paper trail for Montes' alleged initial deportation because it didn't happen.
Montes' lawyers have requested that the judge grant a preliminary injunction that would allow him to return to the U.S. for the duration of his trial.
"We just want him back," attorney Monica Ramirez told the San Diego Union-Tribune, adding that every day Montes is away from his family, "he is suffering irreparable harm."
Curiel has proposed a trial in four to six weeks, a highly ambitious schedule that appeared to catch attorneys from both sides off guard.
TRUMP SCRAPS OBAMA POLICY THAT PROTECTS IMMIGRANT PARENTS FROM DEPORTATION
A DHS spokesperson said Montes' DACA status was set to expire in Jan. 2018.
"However, [Montes] lost his DACA status when he left the United States without advance parole on an unknown date," the spokesperson said.
Why is Judge Curiel considered controversial?
Curiel crossed paths with President Donald Trump – who has promised to enforce tougher immigration laws under his administration – during Trump's bid for the White House.
Curiel presided over a lawsuit involving Trump's now-defunct Trump University, and the then-presidential candidate called into question the judge's impartiality due to his Mexican heritage. Curiel was born in Indiana.
The Associated Press contributed to this report.