Illinois governor running hard left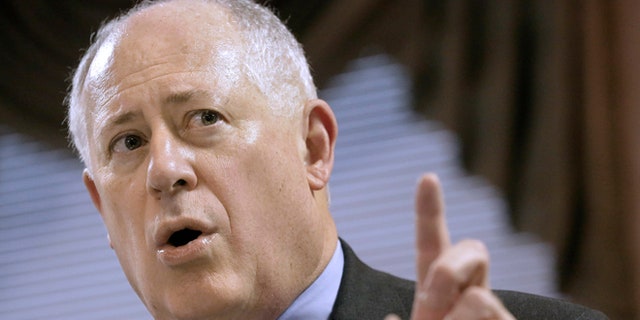 Gov. Pat Quinn never was going to run as a moderate, but in recent days the Democrat gave voters the surest sign yet that he will be running for re-election from the left.
Quinn has hired Bill Hyers, a former chief strategist for newly elected New York City Mayor Bill de Blasio.
"Bill Hyers knows how to compete and he will be a strong force for our campaign," Quinn said in a statement announcing the move. "With his help and the help of people across Illinois, we're going to run a strong grassroots campaign and continue to move Illinois forward."
Quinn won four years ago on a platform that he was a man of the people. And now, the governor apparently is doubling down on that message.
Quinn has said he will make a priority of raising Illinois' minimum wage, already the highest in the Midwest, from $8.25 an hour to "at least $10 an hour." And the governor has promised to push initiatives ranging from mandatory sick days for part-time workers to more spending on early childhood education.