Illinois celebrates first official 'Barack Obama Day'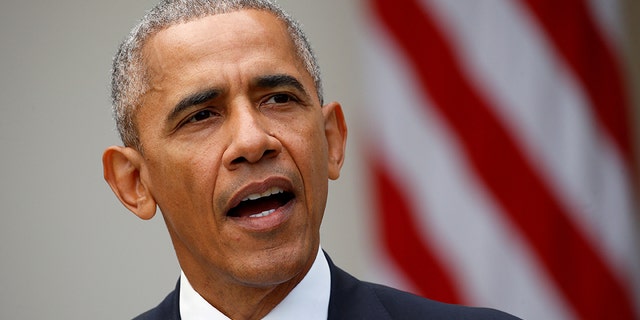 Illinois government offices remained open Saturday as the home state of former President Barack Obama commemorated his birthday under a new state law.
The bill marking Aug. 4 as "Barack Obama Day" throughout the state was enacted without making the date a full-scale holiday.
The Illinois House narrowly rejected a plan to make Obama's birthday a state holiday amid worries that the cash-strapped state could not afford to give state state employees another paid day off.
Obama turned 57.
The law hailed Obama's efforts to protect the rights of Americans and build "bridges across communities."
"It's incredibly proud for Illinois that the president came from Illinois. I think it's awesome, and I think we should celebrate it," Gov. Bruce Rauner said in signing the measure into law, according to TheHill. "I don't think it should be a formal holiday with paid, forced time off, but I think it should be a day of acknowledgment and celebration."
Chicago Mayor Rahm Emanuel, Obama's former chief of staff, wished Obama a happy birthday on Twitter, saying "57 never looked so good," according to the publication.
Former first lady Michelle Obama also wished her husband a happy birthday on Twitter, saying, "The view is always better with you."
Illinois, California and Wisconsin celebrate Ronald Reagan Day every Feb. 6 in honor of the late Republican president's birthday, USA Today reported.
An Obama spokeswoman said Obama plans to celebrate his birthday with a family dinner in Washington on Saturday night, according to the paper.
The Associated Press contributed to this report.