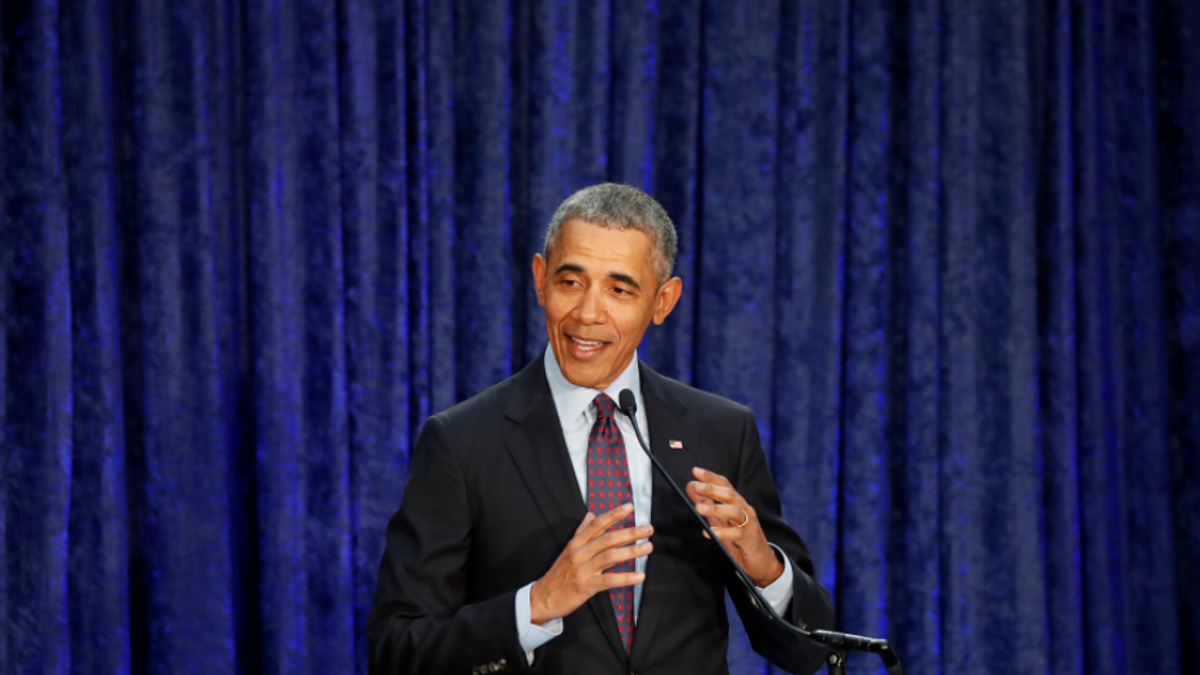 Former President Barack Obama on Wednesday seemingly joked to an audience at a Las Vegas tech conference that his eight-year presidency was scandal-free.
"I didn't have scandals, which seems like it shouldn't be something you brag about," Obama said, according to Newsweek.
OBAMA CENTER FOES DESCRY 'RUBBER-STAMPING' AS CHICAGO COUNCIL OKS PROJECT
The 44th president was reportedly referencing the scandal-plagued Trump administration, saying that "if you look at the history of the modern presidency, coming out of the modern presidency without anybody going to jail is really good. It's a big deal."
"No one in my White House ever got in trouble for screwing up as long there wasn't malicious intent behind it," Obama reportedly told the crowd.
The former president, who, along with his wife Michelle, just signed a multiyear producing deal with Netflix, echoed similar sentiments in February when he reportedly said in a closed-door speech at MIT that his administration "didn't have a scandal that embarrassed us ... Generally speaking, you didn't hear about a lot of drama inside our White House."
FORMER TRUMP ADMINISTRATION OFFICIALS: A LIST OF NOTABLE DEPARTURES
Many Republicans would likely dispute Obama's scandal-free claim.
From the response to the 2012 terror attack in Benghazi, Libya to the "Fast and Furious" gun-tracking operation in Mexico to the IRS scrutinizing conservative groups applications for tax-exempt status, the Obama administration often had its own controversies to cope with.