House votes to block spending on legal defense of Obama's immigration policy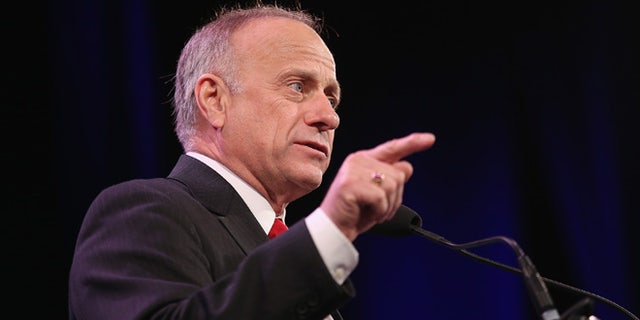 NEWYou can now listen to Fox News articles!
WASHINGTON (AP) – House Republicans voted Wednesday to block the Obama administration from spending any money to defend against a lawsuit over the president's immigration policies.
The 222-204 vote came on an amendment by leading immigration hardliner Rep. Steve King of Iowa to a spending bill for the Commerce and Justice Departments.
House Republicans spent weeks earlier this year trying to overturn President Barack Obama's executive actions from last fall that granted work permits and stays of deportation to millions of immigrants living in this country illegally. The House efforts were unsuccessful, but Republicans have claimed success anyway, noting that the policies have been put on hold by a federal judge in a lawsuit by a group of states seeking to overturn the actions.
More than two dozen states argued that Obama's executive action was unconstitutional.
The 5th U.S. Circuit Court of Appeals in New Orleans will hear arguments next month in the lawsuit. King's amendment would block the administration from spending any money to defend against it.
It was one of a handful of immigration-related amendments offered by King and approved by the GOP-controlled House.
By voice vote, the House adopted an amendment that would block spending for trade deals that add visas.
The House also voted 227-198 for an amendment that would block certain federal funds to localities that refuse to report names to federal immigration authorities. That's become an issue in recent months as localities refused to participate in a federal program that turns over the names of people picked up for crimes to federal immigration authorities.
"All we're saying is follow the law. ... They are undermining the rule of law," said King.
Democrats objected to his approach.
"This is not the appropriate bill for this," said Rep. Chaka Fattah, D-Pa.
The spending bill has already drawn a veto threat from the White House over cuts in domestic programs, and the addition of the immigration measures will only harden the administration opposition.
Like us on Facebook
Follow us on Twitter & Instagram