House to Consider Bill Nixing Light Bulb Restrictions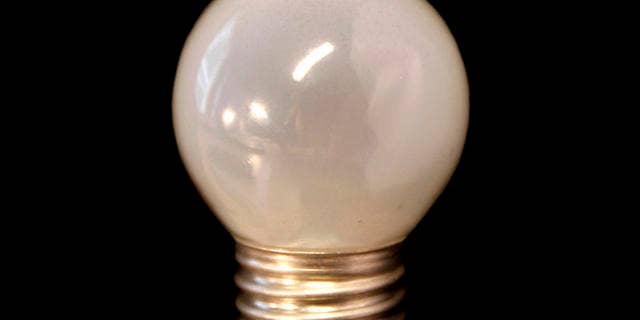 House Republicans are pushing a bill Monday that would call off the planned phase-out of certain incandescent light bulbs at the beginning of next year.
The Better Use of Light Bulbs Act, sponsored by Rep. Joe Barton, R-Texas, is up for debate on the House floor Monday afternoon, with a vote expected later in the week. It would prohibit the government from implementing restrictions that limit the use of standard incandescent bulbs -- potentially compelling consumers to buy fluorescent bulbs which some lawmakers claim are not as reliable.
"They don't work. They're subject to blowing out when you get a power surge," Rep. Marsha Blackburn, R-Tenn., told Fox News. "Those new (fluorescent bulbs) are a lot like this Obama administration. They're too expensive to afford."
The restrictions stem from a 2007 bill signed by then-President George W. Bush. The bill aimed for better energy efficiency but Republicans have since claimed it will limit consumer options. Blackburn noted that she voted against the bill the first time.
The Obama administration issued a statement announcing its opposition to the repeal, saying it would "result in negative economic consequences for U.S. consumers and the economy."
The statement of administration policy issued by the Office of Management and budget cited Department of Energy figures that say the law "could collectively save U.S. households nearly $6 billion in 2015 alone."
Democrats also ridiculed Republicans for pushing the measure, considering the restrictions were signed into law by Bush and supported by nearly 100 Republicans at the time. A statement from House Democratic Leader Nancy Pelosi's office pointed out that while Republicans often claim the legislation amounts to a "ban" on incandescent bulbs, it instead sets stricter energy-efficiency standards.
"This legislation is bad for families, bad for our economy, and bad for our environment," the statement said of the repeal bill.
Republicans face a heavy lift in passing it. The rules the House is operating under would require a two-thirds majority for the proposal to move to the Senate.