House Speaker Kevin McCarthy officially ends proxy voting
McCarthy says members of Congress need to show up to work if they want their vote to be counted
House Republicans have officially ended the practice of proxy voting, which was established during the COVID-19 pandemic to permit lawmakers to vote without being present in-person.
"No more proxy voting," House Speaker Kevin McCarthy, R-Calif., announced Thursday. "Effective immediately, Members of Congress have to show up to work if they want their vote to count."
Proxy voting was established by former Speaker of the House Nancy Pelosi, D-Calif., in May 2020 to allow Congress to operate under COVID-19 pandemic protocols. Instead of showing up for votes, a member of Congress could submit a letter to have a colleague announce their position on bills and amendments and even cast votes in their name.
Republicans have argued this policy enabled abuse and permitted legislators to neglect their responsibilities, though many GOP lawmakers took advantage of proxy voting in the last Congress.
CONSERVATIVES SHARPEN THEIR SPEARS FOR HISTORIC DEBT CEILING FIGHT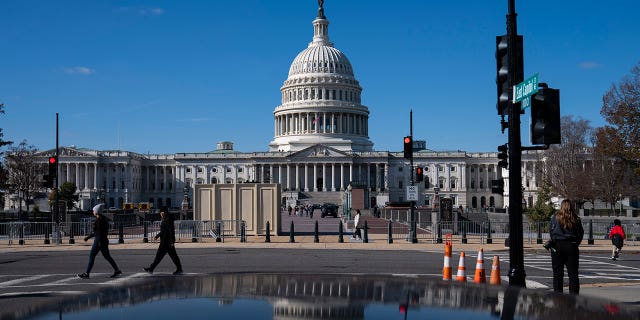 MORE MCCARTHY HOLDOUTS ADDED TO HOUSE OVERSIGHT, JUDICIARY COMMITTEES
In 2020, 160 Republicans signed on to a lawsuit brought by McCarthy challenging the practice that was rejected by the Supreme Court. But by the end of 2021, roughly 70% of the original Republican plaintiffs had voted by proxy, according to a study by the Brookings Institute.
While proxy voting was intended as a "public health emergency" policy, lawmakers in both parties have pawned off their votes to attend campaign events and other functions entirely unrelated to their health concerns with voting in-person.
MCCARTHY SAYS DOJ TREATMENT OF TRUMP, BIDEN CLASSIFIED DOCUMENT INVESTIGATIONS 'DOES NOT SEEM FAIR'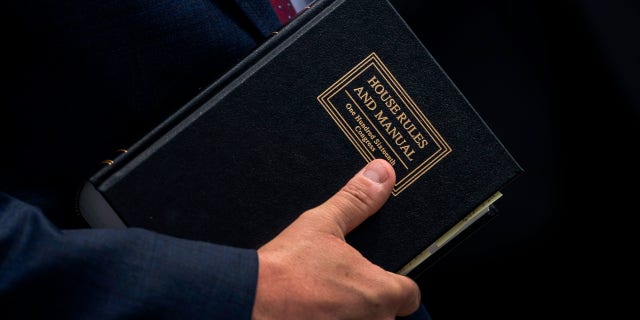 For example, three Michigan Democrats voted by proxy so they could attend an event with President Biden at the Ford Motors facility in Dearborn, Michigan, in May 2021.
Rep. Matt Gaetz, R-Fla., and other Republicans have been caught using proxy voting to speak at the Conservative Political Action Conference.
McCarthy had vowed to end the practice if Republicans captured the House majority.
CLICK HERE TO GET THE FOX NEWS APP
"The Senate has managed to maintain in-person Floor voting for the entirety of the past two years — with a much older population and a 50-50 makeup, no less," he said in December. "From the get-go, we warned that proxy voting would be misused as a means of convenience rather than as a precaution for health — and it has been, by members of both parties."