House lawmakers take their turn grilling Facebook's Zuckerberg
House members took turns Wednesday grilling Facebook CEO Mark Zuckerberg about the social networking site's failure to protect the personal information of 87 million users — calling on the billionaire to explain the "alarming reports" about data security issues and urging him to help fix the industry's problems.
"We are calling you here today ... to examine these alarming reports," said GOP Rep. Greg Walden of Oregon, chairman of the House Energy and Commerce Committee. "While Facebook has certainly grown, I fear it hasn't matured. We hope you can help us and the American people."
Statements from representatives facing re-election this year ranged from complaints of anti-conservative bias to questions about whether Facebook could improve broadband speeds in their state.
Zuckerberg testified before the committee on his final day on Capitol Hill — after five hours on Tuesday before a joint hearing of the Senate's commerce and judiciary committees.
"The internet is growing in importance around the world in people's lives and I think that it is inevitable that there will need to be some regulation," Zuckerberg said during testimony before the House commerce committee. "So my position is not that there should be no regulation, but I also think that you have to be careful about regulation you put in place."
Facebook shares rose more than 1 percent after climbing 4.5 percent on Tuesday. Rather than putting a dent in his well-prepared armor, two days of unfocused questioning helped Zuckerberg restore more than $25 billion in market value that the company has lost since the Cambridge Analytica scandal broke in mid-March.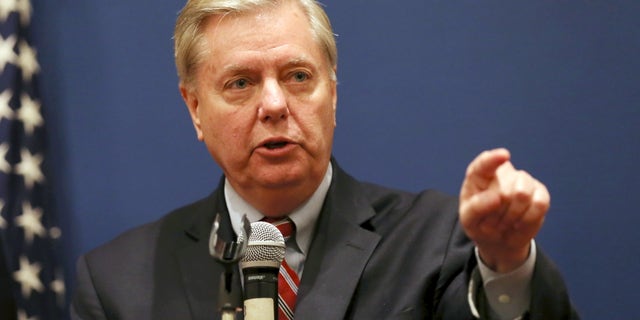 Facebook's stock remains 10 percent below where it stood before the scandal, a decline that has wiped out about $50 billion in shareholder wealth.
The 33-year-old tech tycoon came to Washington this week to explain a series of recent problems for the social media behemoth — foremost how political data company Cambridge Analytica, associated with Donald Trump's 2016 presidential campaign, got its hands on the personal information of the 87 million Facebook users.
Zuckerberg, who in 2004 co-founded Facebook from his Harvard dorm, began his week by meeting privately Monday with senators and making behind-the scenes apologies.
"Looking back, it's clear we were too slow identifying election interference in 2016, and we need to do better in future elections," he said in an open letter posted on Facebook, minutes before meeting privately with the senators.
His apologies and promises to fix Facebook's issues — including "fake news" and hate-speech posts — come as federal lawmakers make moves to regulate Facebook and other Internet and social media giants like Google and Snapchat, arguing that users must have a choice about whether such sites can collect and profit off their personal data.
Zuckerberg testified Tuesday that Facebook is reviewing "every single app" that might have had access to users' data and has "locked down the platform" to stop developers from selling such data to companies like Cambridge Analytica.
"I started Facebook. I run it. I'm responsible for what happens here," he told the packed hearing room.
Zuckerberg also said the company is developing artificial intelligence that can detect hate speech and already has done a better job of flagging misinformation since the 2016 elections, when Russians bought roughly $100,000 worth of ads of Facebook.
"But it's an arms race," he said about online attempts to disrupt elections worldwide. "They're going to keep getting better at this, and we need to invest in keeping on getting better at this, too."
He also said the company is developing artificial intelligence to detect hate speech, and that Facebook will have 20,000 employees by the end of the year working on security and content review, doubling that staff.
Still, lawmakers seemed unconvinced.
"If we're counting on Facebook to regulate itself, we're going to fail," South Carolina Republican Sen. Lindsey Graham said at Tuesday's hearing. "I'm a Republican — I don't like regulating things unless you have to."
Graham lauded Facebook for helping its 2.2 billion monthly users keep in touch with family and make new friends. But he also raised concerns about the "dark side" of social media that deceptively can influence elections and perhaps ban users for their political stances.
"I don't think the industry itself is going to address that dark side," said Graham, one of about two dozen senators to grill Zuckerberg during the joint session. "I think you're going to have to get the government involved."
Zuckerberg pushed back on the idea of a privacy law for young Facebook users, drawing a sharp response from Massachusetts Democratic Sen. Ed Markey.
"I couldn't disagree with you more," the senator shot back.
Zuckerberg was asked repeatedly Tuesday why he didn't immediately inform the millions of users that their data had been compromised when he learned in 2015 about the developer selling the information to Cambridge Analytica.
"We thought the case was closed," Zuckerberg said. "In retrospect, we made a mistake."
He also attempted to make clear that Facebook doesn't sell data, saying: "That's a wide misconception."
Zuckerberg also acknowledged during his long-awaited testimony that some of his employees have been interviewed by Special Counsel Robert Mueller in his Russia collusion probe, but said he has not been interviewed personally.
He also said he was "not aware" of a subpoena related to the Mueller probe, but acknowledged having heard about one.
Mueller was appointed by the Justice Department last year to look into accusations of collusion between Russia and the Trump campaign ahead of the 2016 presidential election.
The hearings mark the first time in Zuckerberg's career that he has gone before Congress, after declining a request last fall.
His appearances before the committees also followed days of preparation with some of Washington's most experienced hands at testifying before Congress.
While the freewheeling tech industry largely is opposed to burdensome government regulations, Zuckerberg already had appeared open to at least some changes.
"We know some members of Congress are exploring ways to increase transparency around political or issue advertising, and we're happy to keep working with Congress on that," he said in his prepared House testimony. "But we aren't waiting for legislation to act."
Zuckerberg has been in full damage-control mode since the reports surfaced several weeks ago about Cambridge Analytica.
In his Facebook post on Monday, Zuckerberg also announced plans for new artificial intelligence tools that will "take down thousands" of fake accounts and verify every political advertiser, and for an independent election research commission.
And he said that preventing "interference and misinformation" in the 2018 midterm elections is among his "top priorities."
Fox News' Frank MIles and The Associated Press contributed to this report.