House GOP Pushes Through Amendment to Cut Pay for Obama Recess Appointments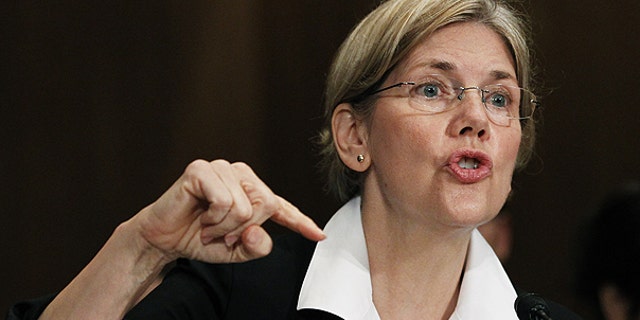 NEWYou can now listen to Fox News articles!
The House on Friday approved an amendment to a 2012 energy and water spending bill that would cut off the salaries of recess appointees to several agencies.
The amendment sponsored by Rep. Jeff Landry, R-La., passed 227-193, and is attached to a 2012 spending bill that still has a long way to go before being signed into law.
But the message of the vote was clear -- House Republicans want President Obama to stop appointing officials to his administration without Senate approval.
"The abuse of the recess appointment process not only endangers the rights of our constituents, but also degrades the American public's perception and confidence in our government. So I am excited that the House has taken another step to halt the exploitation of the recess appointment process," Landry said in a statement after the vote.
The amendment prevents recess appointees at the Department of Energy, the Army Corps of Engineers and the Bureau of Land Management from getting paid. Landry suggested that if payments for recess appointees are suspended it would make the job less attractive to potential takers.
Landry noted that a similar amendment was approved in 1864 to prevent President Lincoln from making recess appointments and it lasted until 1940. In June, Landry got 77 freshman members to agree to hold "pro-forma" sessions to prevent Congress from going into recess. That followed a letter from Sens. Jim DeMint, R-S.C., David Vitter, R-La., and 18 others to House Speaker John Boehner suggesting that House GOP object to calls for adjournment, thereby leaving the chamber in session.
Over the Memorial Day holiday, Republican senators also prevented the Senate from going into a recess, meeting for a few minutes every three days to keep the body from taking a break. That was in response to concerns the president would recess appoint Elizabeth Warren to head the new Consumer Financial Protection Bureau.
Republicans have been angry over several Obama's recess appointments, including Donald Berwick to head the Centers for Medicare and Medicaid Services; Craig Becker to be on the National Labor Relations Board and James Cole to be deputy attorney general, even though Cole was approved by the Senate for the job in June.
Obama has made 28 recess appointments during his presidency, but that is fewer than previous presidents. President Clinton made 139 recess appointments during his two terms while President George W. Bush made 171 in his first seven years.
The House still has to approve the appropriations bill for water and energy, and then it has to go to the Senate, where the amendment could be stripped out.