House committee tweaks China with plan to rename street in front of embassy after dissident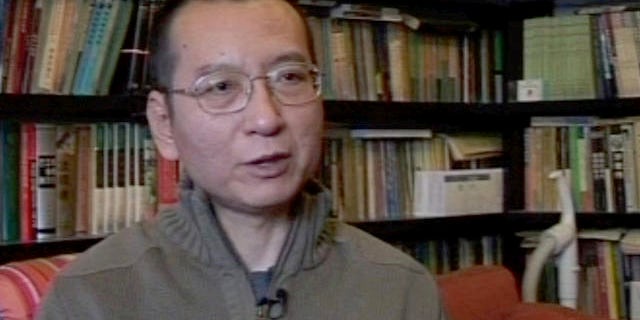 A House panel has approved a proposal to rename the street that runs in front of the Chinese Embassy in Washington after an imprisoned dissident, drawing a sharp response from Beijing.
On Monday, the House Appropriations Committee approved an amendment to its State Department budget for fiscal year 2015 that would rename a stretch of International Place in Northwest Washington to "Liu Xiaobo Plaza."
The amendment was proposed by Rep. Frank Wolf, R-Va., who said the change would highlight Liu's "unjust imprisonment." Under the proposal, the embassy's mailing address would change to 1 Liu Xiaobo Plaza.
"Renaming the street would send a clear and powerful message that the United States remains vigilant and resolute in its commitment to safeguard human rights around the globe," Wolf said in a statement after the amendment passed Monday.
Liu, a pro-democracy activist and writer who was awarded the Nobel Peace Prize in 2010, is currently serving an 11-year sentence on charges of subverting the Chinese state.
A Chinese Foreign Ministry official described the move as "pure farce" to the Associated Press Wednesday.
Chinese Foreign Ministry spokeswoman Hua Chunying told a regular news briefing that some Americans were seeking to smear China by "meaninglessly hyping the so-called human rights issue and the case of Liu Xiaobo."
Such action by Congress is not unprecedented. In 1984, a stretch of 16th Street NW in front of the Soviet embassy was renamed to honor dissident Andrei Sakharov.
The PEN American Center commended the committee's proposal. In an emailed statement, the writers' group said that renaming the road would serve as "a stark reminder to the Chinese government that jailing a Nobel Peace Prize laureate — or any writer — is deeply offensive to the American people and to all those worldwide who value the right to freedom of expression."
The Associated Press contributed to this report.