House committee to investigate why ObamaCare site has no appeals process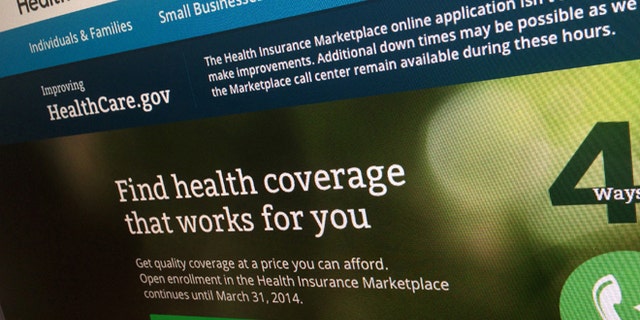 A House committee will investigate why the ObamaCare website does not allow customers to appeal errors created when enrolling online for insurance, Fox News learned Wednesday.
The investigation is being conducted by the Energy and Commerce Subcommittee on Oversight and Investigations and began with a letter this week asking Health and Human Services Secretary Kathleen Sebelius to send officials to Capitol Hill no later than February 21 to discuss the issue.
The letter points out the Affordable Care Act requires the secretary to establish a process by which she "hears and makes decisions with respect to appeals of any determination."
In addition, "the law requires that exchange applicants be notified … in the case of an 'inconsistency or inability to verify' the information contained in the application" for insurance, the letter said.
The problem was reported first by The Washington Post and has reportedly impacted about 22,000 Americans. Among the reported concerns are customers thinking they were overcharged for polices and believing the site steered them into buying the wrong policies.
The appeals process takes on new urgency this week because insurers will begin sending cancellation notices to policyholders who did not pay their first month's premium.
The investigation is being led by subcommittee chairman Rep. Tim Murphy of Pennsylvania, who signed the letter with several other Republican members of the larger House Committee on Energy and Commerce, including chairman Fred Upton of Michigan.
The letter also points out that Henry Chao, an information officer for the Centers for Medicare and Medicaid Services, acknowledged before Congress in November that substantial parts of the federal and state-run sites did not yet have a module for payment accounting.
Fox News' Joy Lin contributed to this report.