Hispanic Leadership Network Targets New Mexico, Swing States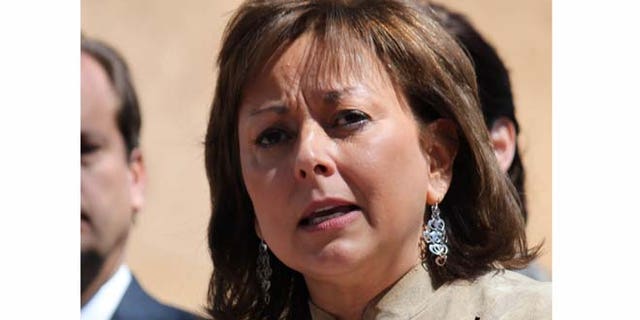 The economy and education are hot topics this weekend in Albuquerque, New Mexico, where the self-described center-right Hispanic Leadership Network (HLN) is holding its regional conference.
With President Obama's popularity among Latino voters slipping of late, GOP leaders say there is opportunity to make some inroads.
During the 2008 presidential election, then-candidate Obama was credited for bringing a record number of Latinos to the polls. Recent polling, however, shows the president's approval rating among Latinos in decline.
Analysts point to the economy as part of the problem, with the unemployment rate in this group running about three points higher than the national average.
HLN held its inaugural conference in Florida in January. For the fall session, group leaders say they chose New Mexico for the southwestern regional conference for a couple of reasons, but one in particular: New Mexico elected the first Hispanic female governor in American history.
She is also a Republican. When she spoke to Fox News, Governor Susana Martínez pointed out that she was elected in a state where registered Republicans are outnumbered three to one.
Political watchers say if the incumbent cannot hold onto the key swing states of Colorado, New Mexico, Nevada and Florida in 2012, he'll be in trouble. All four states have large Hispanic populations.
HLN, a non-profit organization funded by the conservative American Action Network, is chaired by former Minnesota Senator, Republican Norm Coleman.
While in New Mexico covering the conference, Fox News talked to political operatives on both sides of the aisle about the Latino vote.
Norm Coleman/Former Minnesota Senator (R)
"They're pro jobs, they're pro family, pro America. And so this is an effort to outreach the conservative principles, talk to Hispanics, listen. Listen, and ultimately, I think, build a grassroots movement that will result in folks who share these values, providing direction for our cities, for our states and for our country."
Gov. Susana Martinez / (R) NM
"I think what's important for us as the GOP is to make sure that we are having sincere and very honest and open dialogue and conversations with the voter, the Hispanic voter. Not just the rhetoric, and that's the thing I think that people are tired of. They're tired of hearing the rhetoric and they want to make sure that the message you give in the Hispanic community is going to be the very same message that you give in any other community."
Javier Gonzales/NM Democratic Party Chair
"The policies...of the Republican party...they're so contrary to the Hispanic values. Hispanic values are all about people taking care of our families, taking care of one another. And you have a Republican Congress and you have Republican governors, like Susana Martínez, and Governor [Brian] Sandoval in Nevada who are acting and playing out Republican policies that are contrary to those values of the Hispanic family, which is that we've got to care for each other , we have to make sure elderly are cared for, we have to make sure our kids have access to affordable education."
Professor Gabriel Sánchez/University of New Mexico
"I would look at it as turnout being the key issue. My view is, it's not like Latino voters are going to go scrambling to the Republican party in large numbers. It's really a question of, will the same number of Latinos turn out in 2012. Keep in mind we had a huge increase from '08 to 2012; about 10.2 million Latinos voted in that election. If we don't see anywhere near that number this time around, that's a problem for President Obama."
Alicia Acuña is a Fox News correspondent, based out of the Denver bureau.
Follow us on twitter.com/foxnewslatino
Like us at facebook.com/foxnewslatino