Hillary Clinton pushing to lock up Latino vote in early battleground states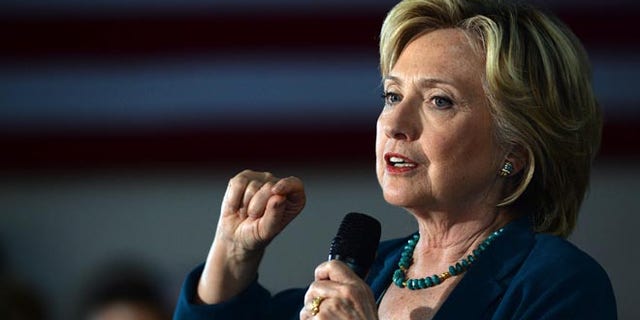 NEW YORK (AP) – Hillary Rodham Clinton's campaign is planning a major push to organize Latino voters ahead of the Nevada caucuses and early primary contests in Texas, Florida and Colorado as her presidential campaign seeks to cement its advantage with Hispanics in the 2016 election.
The Democratic presidential candidate will be in South Florida on Friday and will hold campaign events next month focused on Hispanic voters in San Antonio, Texas, and Las Vegas, Nevada.
Her campaign will use the first Democratic presidential debate in Nevada and another Republican debate next month in Colorado to organize house parties geared at garnering support among Hispanics.
Clinton's pitch will also extend to Hispanic lawmakers and elected officials, and will include an address next week to the Congressional Hispanic Caucus Institute's annual meeting in Washington.
Like us on Facebook
Follow us on Twitter & Instagram