Hillary Clinton appoints San Antonio attorney Jose H. Villareal as campaign treasurer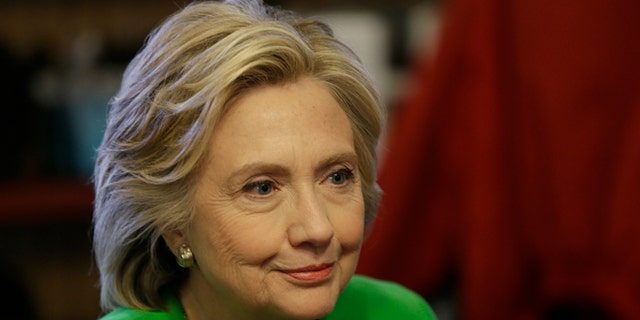 NEWYou can now listen to Fox News articles!
A day after Hillary Clinton announced her bid for president; her staff is beginning to shape up with the appointment of San Antonio attorney Jose H. Villarreal as treasurer for the prospective Democratic nominee's campaign.
Villareal, a Mexican-American, is a close associate of both Hillary and Bill Clinton – serving as deputy campaign manager for Bill Clinton during his first run at president in 1992 and as a senior adviser to Clinton in 2008 when she ran against Barack Obama.
Clinton named Villarreal U.S. Commissioner General to the Shanghai 2010 World Expo while she was Secretary of State in 2010 and the Texas attorney has also served as the campaign treasurer for U.S. Rep. Joaquin Castro.
Villareal also previously served as treasurer for Al Gore's failed 2000 presidential bid and was co-chairman of John Kerry's 2004 presidential campaign.
The announcement of Villareal's new job was meant with praise by many in San Antonio's Latino community.
"It's a good thing for San Antonio to have a connection to the Hillary Clinton campaign, and if she wins, obviously beyond that," Henry Cisneros, who served as HUD secretary for President Bill Clinton, told the San Antonio Express News.
"President Clinton thinks of him as one of his most trusted advisers, and I use those words very carefully," Cisneros added. "He's quite a national figure, and we're fortunate that he calls San Antonio home."
The hiring of Villarreal – and the announcement that the union-owned Amalgamated Bank will store campaign funds – is meant to be a sign that campaign manager Robby Mook is planning to husband resources and that he assumes there will be a primary challenge.
"There are a lot of Republican candidates out there, and we know that the Democratic primary is going to be competitive, despite what some people might tell you," Mook told the New York Times, adding that he expected "a competitive fight in Iowa" in the Democratic caucuses.
The Clinton campaign's finance director, Dennis Cheng, said the camp would announce more about how they would run their programs in May.