Herman Cain Upsets Gov. Rick Perry to Win Florida GOP Straw Poll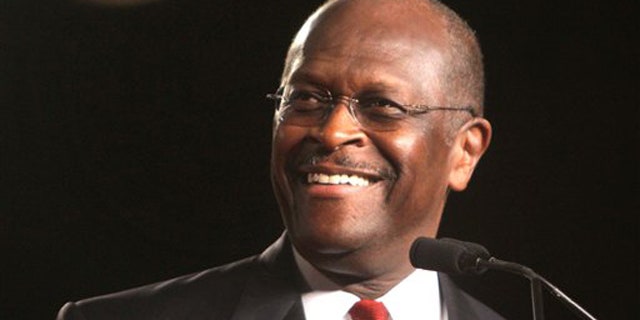 Businessman Herman Cain won the Florida straw poll Saturday, beating Texas Gov. Rick Perry, the GOP presidential front-runner who just two days earlier delivered a debate performance that was widely panned.
Cain finished with 37 percent of the vote, while Perry trailed with 15 percent. Former Massachusetts Gov. Mitt Romney followed with 14 percent while former U.S. Sen. Rick Santorum drew 11 percent. U.S. Rep. Ron Paul finished with 10.5 percent, former Speaker Newt Gingrich finished with 8.5 percent, while former Utah Gov. Jon Huntsman finished with 2 percent.
U.S. Rep. Michele Bachmann, who won the Iowa straw poll in August, finished with just 1 percent of the vote.
"Thank you to the Republican voters for this incredible honor of being named the winner of the Presidency 5 straw poll in Florida today," Cain said in a statement after the results were in.
"This is a sign of our growing momentum and my candidacy that cannot be ignored. I will continue to share my message of 'common sense solutions' across this country and look forward to spending more time in Florida, a critical state for both the nomination and the general election," he said.
Perry, who was expected to finish strong had told the more than 3,000 GOP activists who came from across the state that his rivals made a mistake by skipping the straw poll..
Romney and Bachmann had both left Florida before the voting began and their campaigns discounted the straw poll's role in the campaign.
Other first-tier candidates hadn't actively organized for the Florida vote, either. So the results probably won't shuffle the campaign's standings and were shaping up as little more than a popularity contest among the delegates selected by local party organizations.
Ahead of the test vote, Perry's campaign bought breakfast for hundreds of the party faithful assembled for a three-day conference and debate. Perry said skipping the straw poll was a blunder.
"I think that's a big mistake. I think it's very important," Perry said, citing its history.
Previous straw polls have predicted the GOP nominee.
Ronald Reagan won in 1979, George H.W. Bush in 1987 and Kansas Sen. Bob Dole in 1995. The Republican Party of Florida, however, has not organized the test vote in recent years.
Perry, a late entrant into the Republican primary who quickly led national polls, stumbled in recent weeks.
His strident defense of in-state tuition rates for illegal immigrants put him on the wrong side of the GOP's conservative base. His rivals worked to exploit his opposition to a fence along the U.S.-Mexican border and his support of a mandatory vaccine for girls against a sexually transmitted disease.
A Florida poll victory could prove helpful, especially ahead of Friday's deadline for the latest fundraising snapshot.
From Florida, Perry was headed later Saturday to a Republican gathering on Mackinac Island in Michigan. Romney, the son of a former Michigan governor, also was set to address the crowd in the state where he spent his youth.
Fox News' Jake Gibson contributed to this report.
The Associated Press contributed to this report.