Hawaii Hopes for Economic Revival in Wake of Obama Visit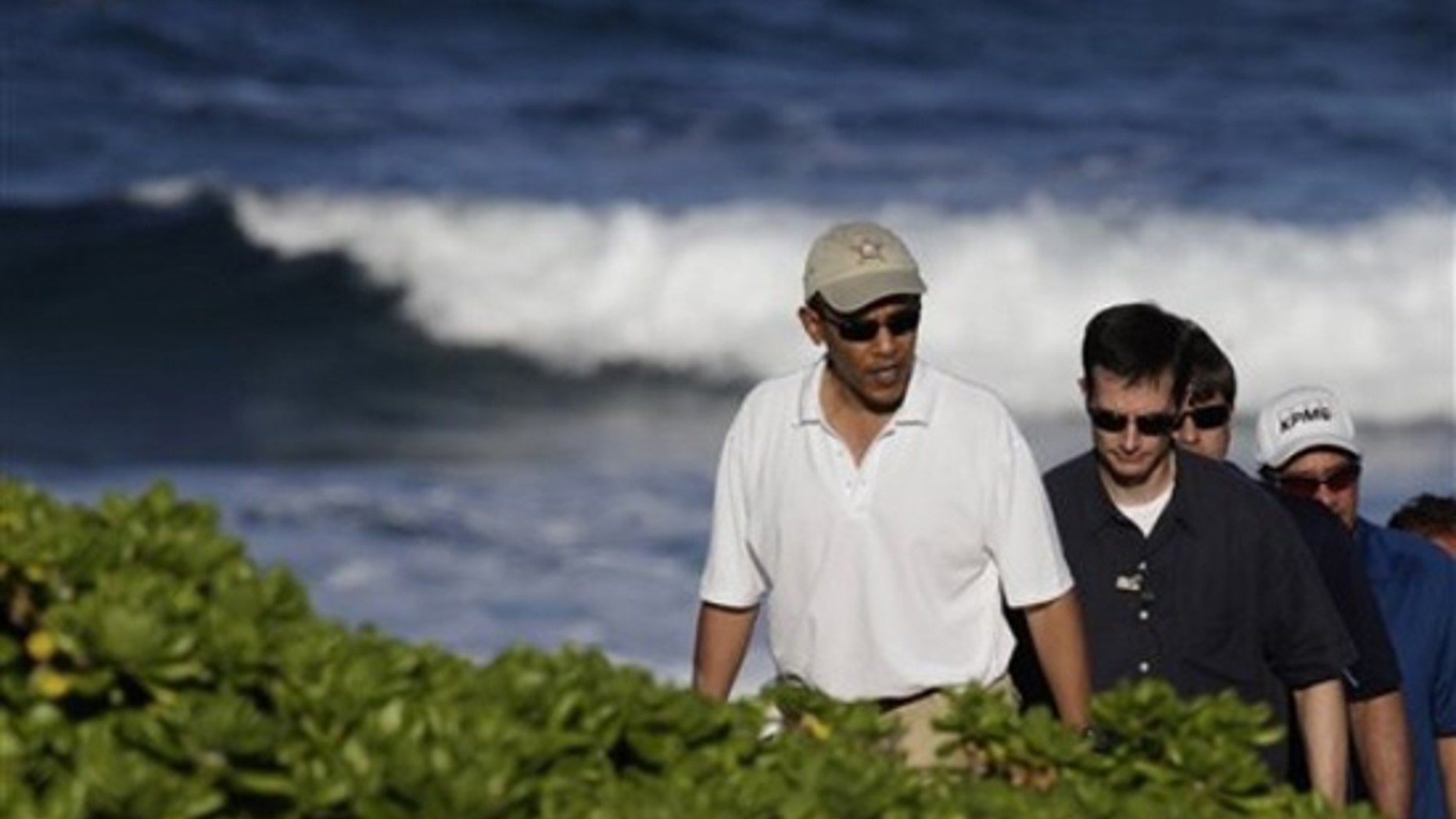 As President Obama gets a much-needed rest in Hawaii, state officials are hoping that his vacation brings the islands, once a popular vacation spot, much-needed revenue.
"We depend mostly on tourism for our state economy, and when tourism went down, it affects everyone from the state budget to the person that does the dry cleaning," said Marsha Weinert, a state tourism liaison.
Weinert said tourism, which accounts for 25 percent of Hawaii's overall economy, has declined in the last two years by nearly $3 billion.
Now with an unemployment rate of 7 percent and a budget shortfall expected to reach $1.2 billion by the end of 2010, state officials are looking for ways to cut.
One proposal is to mandate furlough days for teachers and to cut the number of school days. But Weinert says reviving tourism is the key to rebuilding the state's economy, and she welcomes the free publicity that comes along with a presidential visit.
"All of the images that have been shown throughout the world because of his visit here will help Hawaii immensely as we go forward to put that desire into people's minds," she said.
But not all Hawaiian residents are embracing the president. Pat Magie, owner of Island Seaplane Tours, says flight restrictions during to the president's visit will cost him and others like him greatly.
"We are estimating anywhere from$20,000 to $30,000, which after this past year where the economy is really bad, I mean we barely scraped by for the year," he said.
But though some local businesses are taking short term hits, Weinert anticipates the president's visit will bring many more benefits in the long run.
"The positives outweigh the negatives tenfold," she said. "We are pleased that he chose Hawaii. We are happy with the coverage and we do believe it will have positive results."