Hartford mayoral race is as much about ethnicity as it is the issues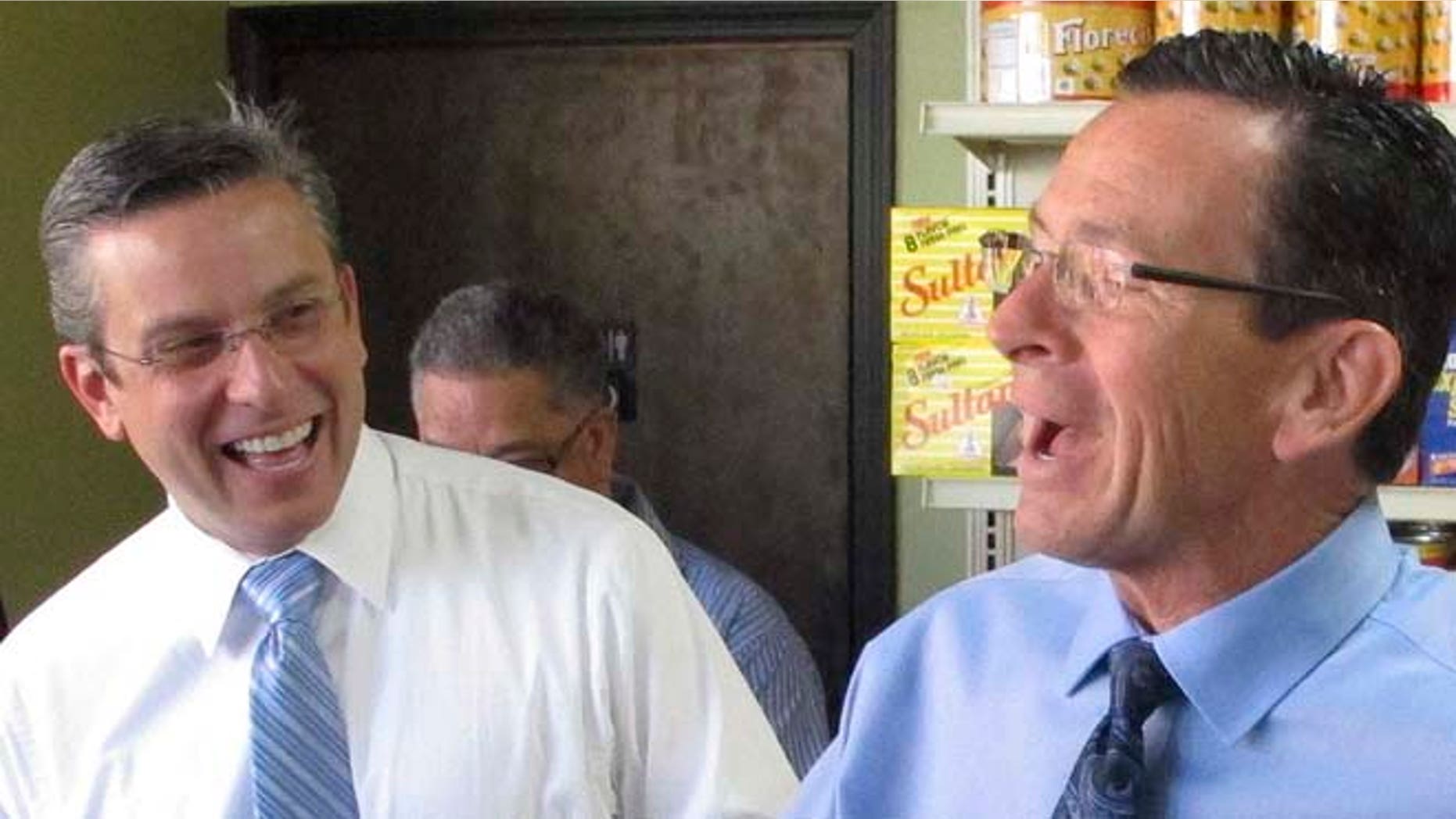 HARTFORD, Conn. (AP) – Pedro Segarra is the second Puerto Rico-born politician in a row to serve as mayor of Hartford, a city with a huge Hispanic population where one in three claims Puerto Rican ancestry.
Luke Bronin, a fellow Democrat whose campaign to unseat Segarra has raised nearly twice as much money as the incumbent's, is a white, Greenwich-raised former Rhodes Scholar who served as a deputy assistant secretary at the U.S. Treasury Department before working as the governor's general counsel in Hartford.
In a race shaping up as a test of identity politics, Segarra said in an interview that he knows he can count on the support of groups including Latinos.
"The Latino community I think recognizes the value of preserving the only Latino mayor in the state, and one of only a handful of mayors in the nation," said Segarra, who also noted his activism on behalf of the lesbian, gay, bisexual and transgender community. "As a Democrat, this is supposed to be the party that is diverse and that seeks to incorporate and bring together representation from different communities."
The Democratic Town Committee is expected to endorse a nominee on July 27. Bronin has emerged as the strongest of the three Democrats challenging Segarra, who has been mayor since 2010. The primary election will be Sept. 16 in the city of 125,000 people where Democrats vastly outnumber Republicans.
Bronin's campaign has reported raising more than $610,000 in contributions, compared with more than $322,000 for Segarra's.
Segarra, 56, touts his role in projects including riverfront commercial developments and a national park at the site of the old Colt gun factory, increased graduation rates and initiatives including one to interest youths in public safety jobs and increase diversity in the police force. He said he is not surprised by the level of financial support for Bronin, given his opponent's roots in affluent Greenwich and connections he developed in the office of Democratic Gov. Dannel P. Malloy.
Bronin, 36, said he is running because he sees an opportunity for Hartford to capitalize on people's growing desire to be in urban centers. He said residents of Connecticut's capital feel local government is disengaged and neighborhoods are being left behind. Despite his newcomer status, he said he is deeply committed to the city.
"You don't get to choose where you're born or where you grow up," Bronin said in an interview. "You do get to choose where you live and where you raise your family, and my wife and I chose Hartford. And we believe in Hartford."
As Bronin moves to build support in the city's largest ethnic group, his campaign has won endorsements from some Hartford Latino leaders, including Democratic state Rep. Angel Arce, who said he believes Bronin will bring strong leadership.
Segarra, who has the support of other prominent Latinos, said when asked about his rival's endorsements that he may have alienated some by turning his back on the "patronage politics" of his predecessor, Mayor Eddie Perez, who resigned in 2010 in a corruption scandal.
Retired probate Judge Robert Killian is also running.
The Democratic chairman in Hartford, Marc DiBella, said town committee members and voters at large will make decisions based on what is best for the city — and generally not ethnicity — but the Hispanic vote is critical.
"How much will stick with the mayor? That remains to be seen," he said.