Gun control group selectively edits out 'stop a lynching' line in attack ad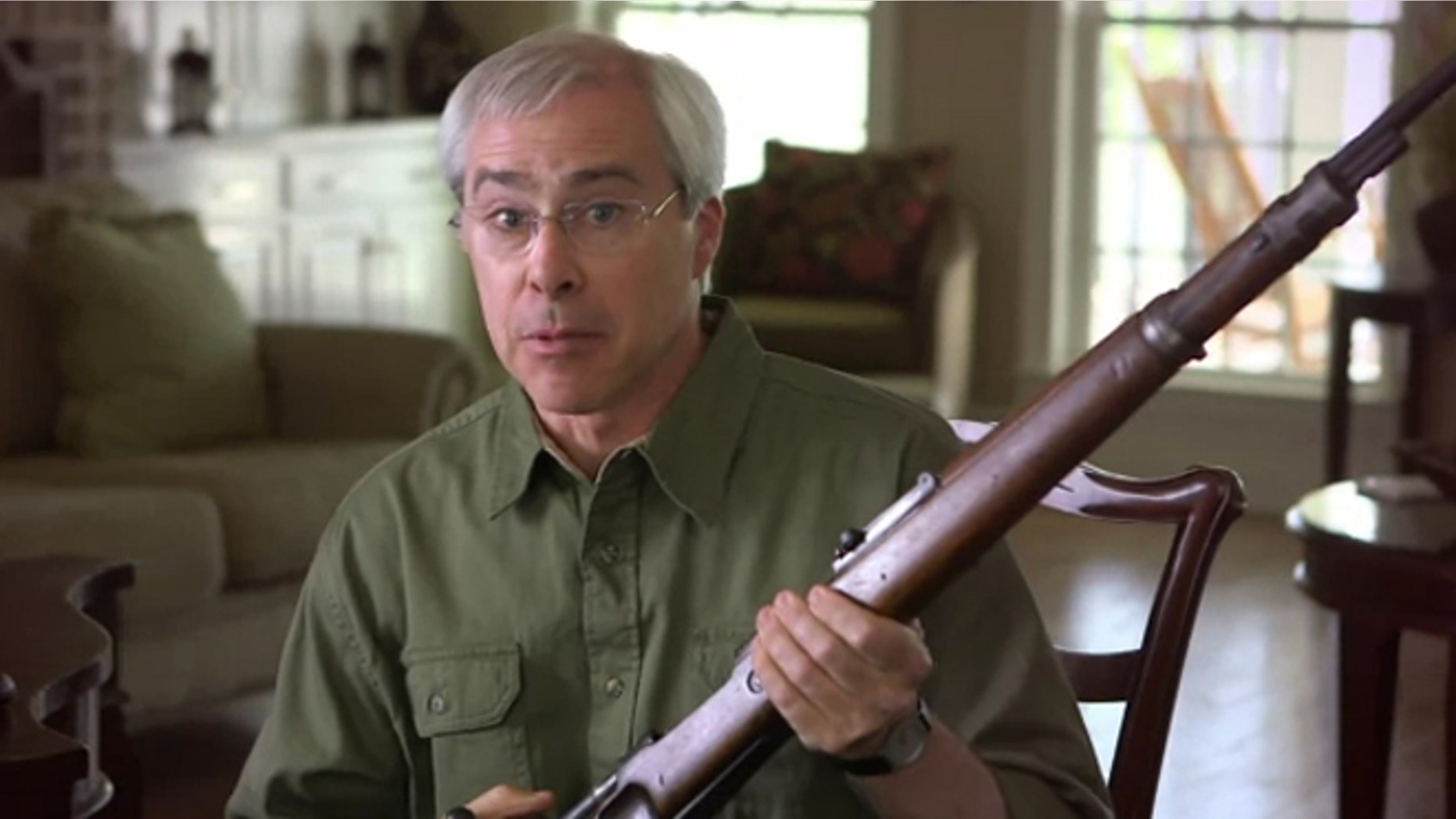 A gun control group went to new lengths this week to target a moderate Democrat for his support from the National Rifle Association -- posting a video that intersperses clips from one of his campaign ads with coverage of the Connecticut school shooting, while selectively editing that ad to leave out key lines.
The Coalition to Stop Gun Violence targeted Georgia Rep. John Barrow, dusting off and re-airing parts of a 2012 campaign ad that shows Barrow holding up his family's guns.
The video shows the congressman saying: "I'm John Barrow, and long before I was born, my grandfather used this little Smith & Wesson here."
The video, though, left out the last part of that sentence, which was "to help stop a lynching."
Instead, the Coalition to Stop Gun Violence cut to spliced-together footage of Connecticut massacre coverage.
Likewise, the video showed Barrow holding up a rifle and saying: "And for as long as I can remember, my father always had this rifle real handy."
The video cut the quote before he concluded, "just to keep us safe."
The omissions were quickly picked up in local media. Barrow's office has not yet responded to a request for comment.
But the Coalition to Stop Gun Violence on Friday defended the video, which includes the message "Shame on you, Congressman John Barrow" and urges him to stop taking "NRA blood money."
"We're not here to run campaign ads for John Barrow. We're not his PR team," group spokesman Ladd Everitt told FoxNews.com.
Asked about the omission of the line about stopping a lynching, Everitt said he was "unable to confirm" Barrow's claim about his grandfather.
"I think most Americans would understand that if you look at the history of lynchings ... there were probably precious few instances where white men with guns prevented lynchings," he said. Everitt added that the point was to highlight Barrow's ties to the NRA and resistance to new calls for gun control.
"We didn't have time to run his entire campaign ad," he said.