Growers resume push for Christmas tree 'tax'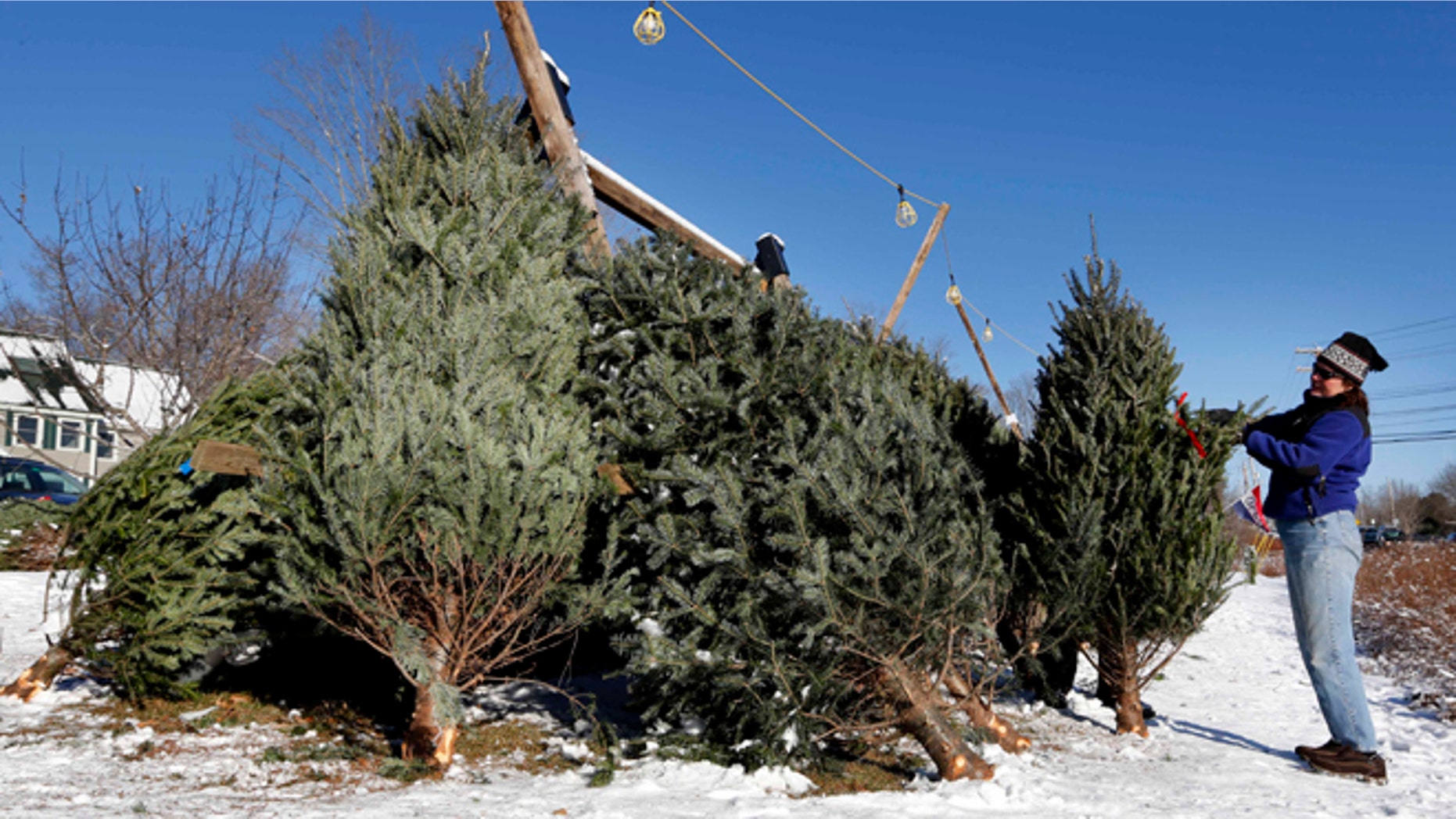 The push for a Christmas tree "tax" is back.
The initiative first surfaced, and then abruptly screeched to a halt, back in 2011. Christmas tree growers at the time petitioned the U.S. Department of Agriculture to impose a fee on trees, in order to fund a new board to promote their industry.
But the Obama administration sidelined it amid charges from conservatives of Christmas-time Grinchery.
The Hill reported Wednesday that the proposal has returned, and tree farmers once again are asking the government to impose the fee on them in order to launch a much-needed marketing program.
"There are zero tax dollars involved here. USDA bills all costs associated with these promotional efforts to the industry groups that create the boards," National Christmas Tree Association spokesman Rick Dungey told The Hill. The industry says it is losing serious market share to fake tree suppliers and foreign competition, and needs a "Got Milk"-style campaign with help from the government.
But the concerns are the same this time around. The fee would likely be relatively tiny -- last time, it was 15 cents a tree -- but critics argue that not all growers would want to take part, and the cost could trickle down to buyers.
Rep. Kurt Schrader, D-Ore., has an amendment in the House farm bill to compel the USDA to resume the program. If the provision is not in the final version of the bill, it's unclear whether the USDA would go forward on its own.