'Grave concerns' about Nunes memo revealing sources, methods appear unfounded
NEWYou can now listen to Fox News articles!
The "grave concerns" expressed by top Democrats and Justice Department officials in a ferocious – and failed – campaign to block the release of a memo highlighting alleged intelligence abuses appear to have been unfounded, and the document revealed none of the "sources and methods" the memo's opponents claimed would be compromised.
The four-page memo, released Friday by the House Permanent Select Committee on Intelligence and written by committee Chairman Devin Nunes, R-Calif., and his staff, alleged a deeply flawed investigative process that included using unverified opposition research originally paid for by the Hillary Clinton campaign as part of a warrant application to the secretive Foreign Intelligence Surveillance Court. But prior to the highly anticipated memo's release, the FBI cautioned Congress and the White House against posting the document.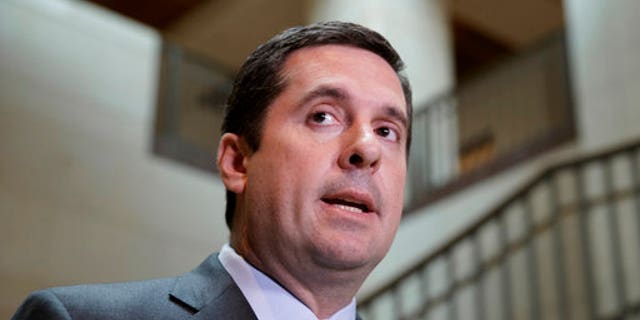 "As expressed during out initial review, we have grave concerns about material omissions of fact that fundamentally impact the memo's accuracy," the bureau said in a highly unusual statement.
Assistant Attorney General Stephen Boyd also wrote to Nunes that releasing the memo would be "extraordinarily reckless" and could "harm…national security and…ongoing investigations."
Rep. Adam Schiff, the Democratic ranking member on the Intelligence Committee, mounted a fierce campaign to keep the memo from being released.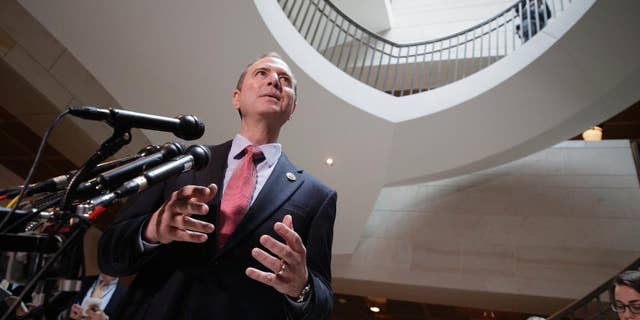 "In exchange for the intelligence community's willingness to reveal closely guarded national secrets to a select group of members and staff for the purposes of oversight, the committees and the congressional leadership pledged to handle that information responsibly and without regard to politics," Schiff wrote in an op-ed for The Washington Post. "That contract has now been spectacularly broken by the creation of a partisan memo that misrepresents highly classified information that will never be made public."
But the actual memo doesn't seem to give away any "sources and methods" that were previously unknown.
The memo mostly goes into detail on the pursuit by the FBI and DOJ for a FISA probable cause order – and several FISA extensions – for Trump campaign associate Carter Page. The FISA application itself is barely detailed – beyond the use of the controversial and salacious Clinton-ordered dossier prepared by former British spy Christopher Steele. Even FBI officials told the Intel Committee that the document had not been vetted at this point and "no surveillance warrant would have been sought from the FISC without the Steele dossier information."
The only other application material that is revealed is a Yahoo! News article – which, it turns out, was also based on Steele's information. The article, however, was presented to the court at the time as a separate piece of corroborating information.
On Friday, even as detractors mocked the memo's release for being misleading or containing no new information, some continued to hit the Intel Committee and White House for somehow also disclosing important information.
"That's it?" former FBI Director James Comey, who is named in the memo, tweeted. "Dishonest and misleading memo wrecked the House intel committee, destroyed trust with Intelligence Community, damaged relationship with FISA court, and inexcusably exposed classified investigation of an American citizen. For what? DOJ & FBI must keep doing their jobs."