WARNING: GRAPHIC DEPICTIONS OF SEX, VIEWER DISCRETION ADVISED
During a contentious Senate Judiciary Committee hearing on so-called book bans Tuesday, Sen. John Kennedy, R.-La., grilled a college activist over whether parents should have a say in what books are available in public libraries.
After reading two sexually explicit excerpts from controversial LGBTQ+ books that have been challenged by parents in local school districts, Kennedy repeatedly asked progressive student activist Cameron Samuels — who uses they/them pronouns — whether parents should have any say in what books make it onto the shelves of public libraries.
One of those books Kennedy read from, "All Boys Aren't Blue" by George M. Johnson, has been banned in at least 29 local school districts and includes a graphic description of anal sex and other activities.
"I put some lube on and got him on his knees, and I began to slide into him from behind," Kennedy read from the book, which is a memoir of Johnson's life. "I pulled out of him and kissed him while he masturbated."
TIM SCOTT HAS ONE-WORD RESPONSE TO CALIFORNIA BILL TO PUNISH PARENTS WHO WON'T 'AFFIRM' TRANS KIDS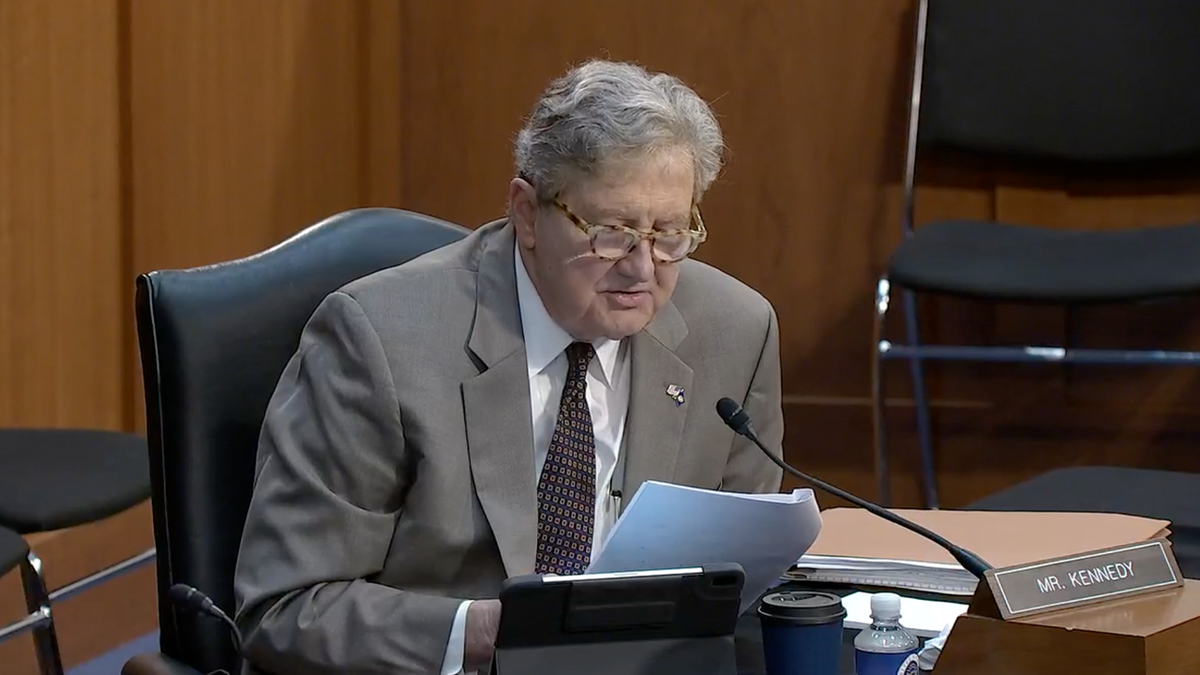 Samuels, co-founder of Students Engaged Texas, said of the book that if students can't read books like "All Boys Aren't Blue," then "they cannot learn about abuse." The activist added the book "isn't erotic" and that parents should collaborate with educators.
"None of you want to answer my question, you come here, and you say censorship is bad, and of course it's bad. But… you heard the books we're talking about," Kennedy said. "So, tell me what you want, who gets to decide, and all I've heard is it's the librarians and parents have nothing to do with it.
"And if that's your response, what planet did you just parachute in from? Or what country, more appropriately? This is not China," he said.
Before questioning Samuels, the GOP leader turned to Illinois Secretary of State Alexi Giannoulias and asked whether whether only librarians should make decisions on book selections.
ACLU SUES INDIANA OVER DENIAL OF SEX REASSIGNMENT SURGERY FOR INMATE WHO STRANGLED 11-MONTH-OLD TO DEATH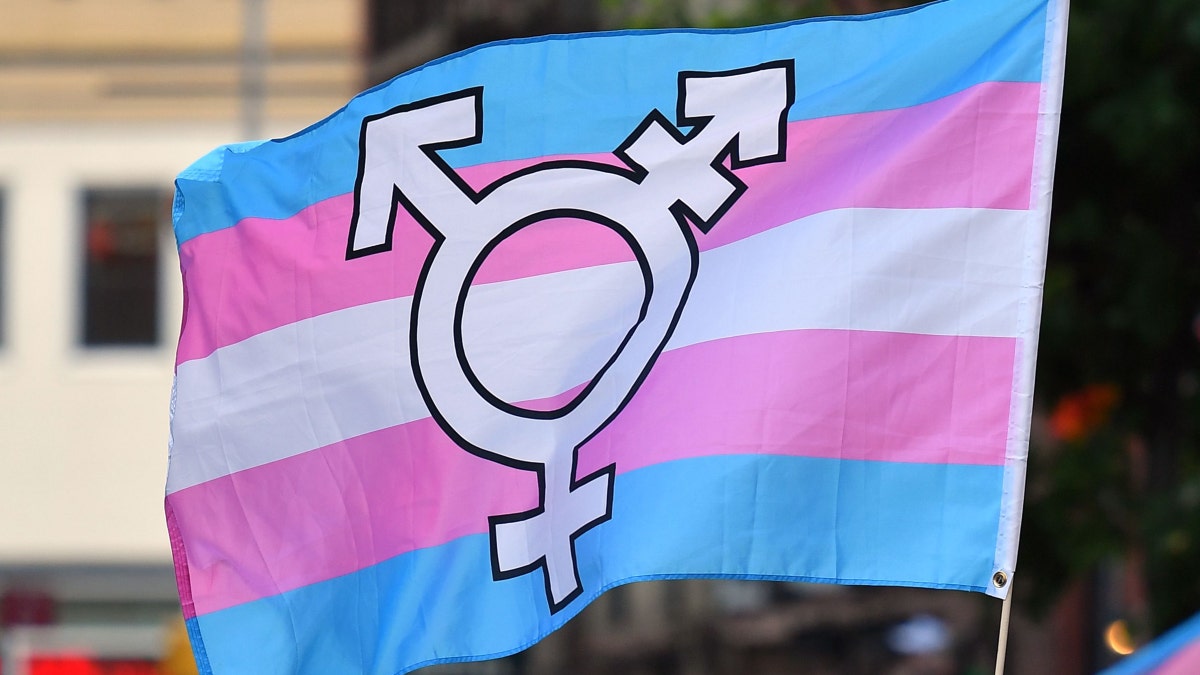 "No," Giannoulias said.
"Okay tell me what you're saying," Kennedy shot back, and cut the secretary off again before saying: "Don't give me a speech, tell me what you're asking me to do."
"We are advocating for parents, random parents not to have the ability under the guise of keeping kids safe to try and challenge the world view of every single manner on these issues," Giannoulias said.
Earlier this year, Illinois passed a first-of-its kind law that bars public libraries from receiving state funding beginning in 2024 if they ban books because of "partisan or doctrinal" issues.
The two-hour hearing included testimonies from Nicole Neily, president of conservative watchdog group Parents Defending Education, a grassroots group of parents and educators who monitor parental rights issues in school districts across the country.
KANSAS OFFICIALS SHOULDN'T BE FORCED TO KEEP CHANGING TRANSGENDER PEOPLE'S BIRTH CERTIFICATE, JUDGE SAYS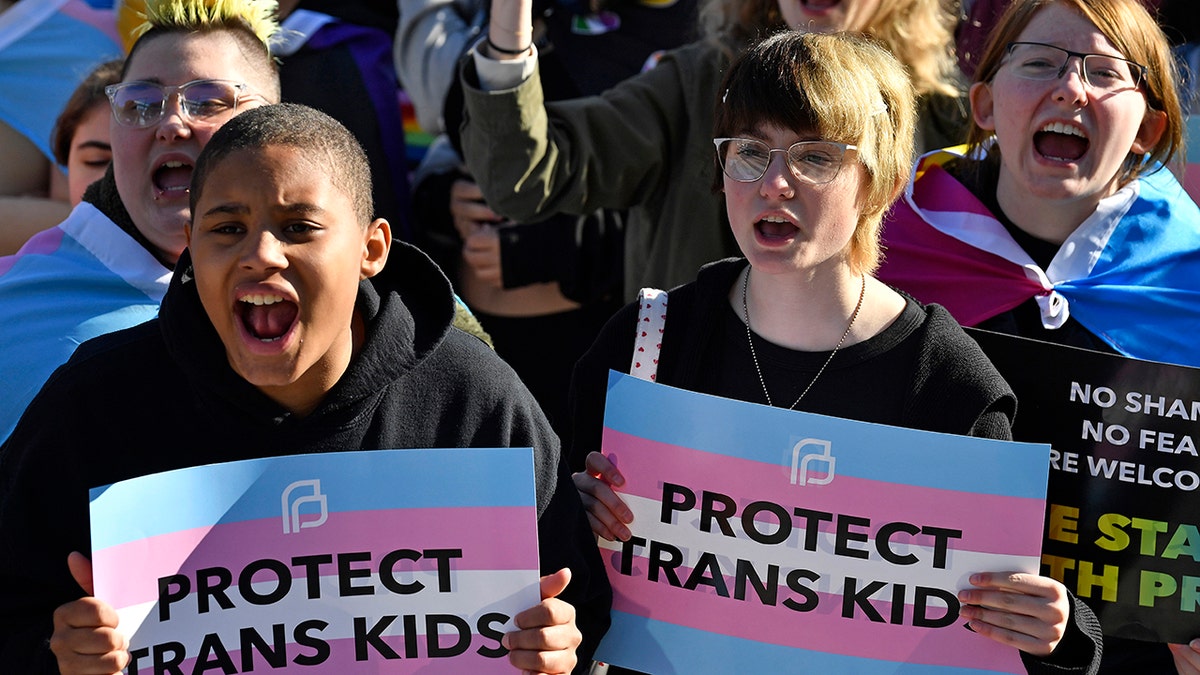 Researcher Max Eden from American Enterprise Institute, a D.C.-based think tank, also testified and argued it's a "question of judgment" about explicit material made available to children by public employees.
CLICK HERE TO GET THE FOX NEWS APP
"Ten-year-olds performing sodomy, underage incest, strap-on dildo, blow jobs — is this OK for kids?" Eden asked.
Judiciary Chairman Dick Durbin, D-Ill., said both "no one" is advocating for sexually explicit material for children, and that it's "a distraction from the real challenge."
"I understand and respect that parents may choose to limit what their children read, especially at younger ages. My wife and I did. Others do, too. But no parent should have the right to tell another parent's child what they can and cannot read in school or at home," he said.
The hearing comes as concerned parents have been clashing with school districts over the last two years over their rights to be involved, and opt their kids out of certain curricula deemed inappropriate.