Governors: Obama's Immigration Suit Is 'Toxic'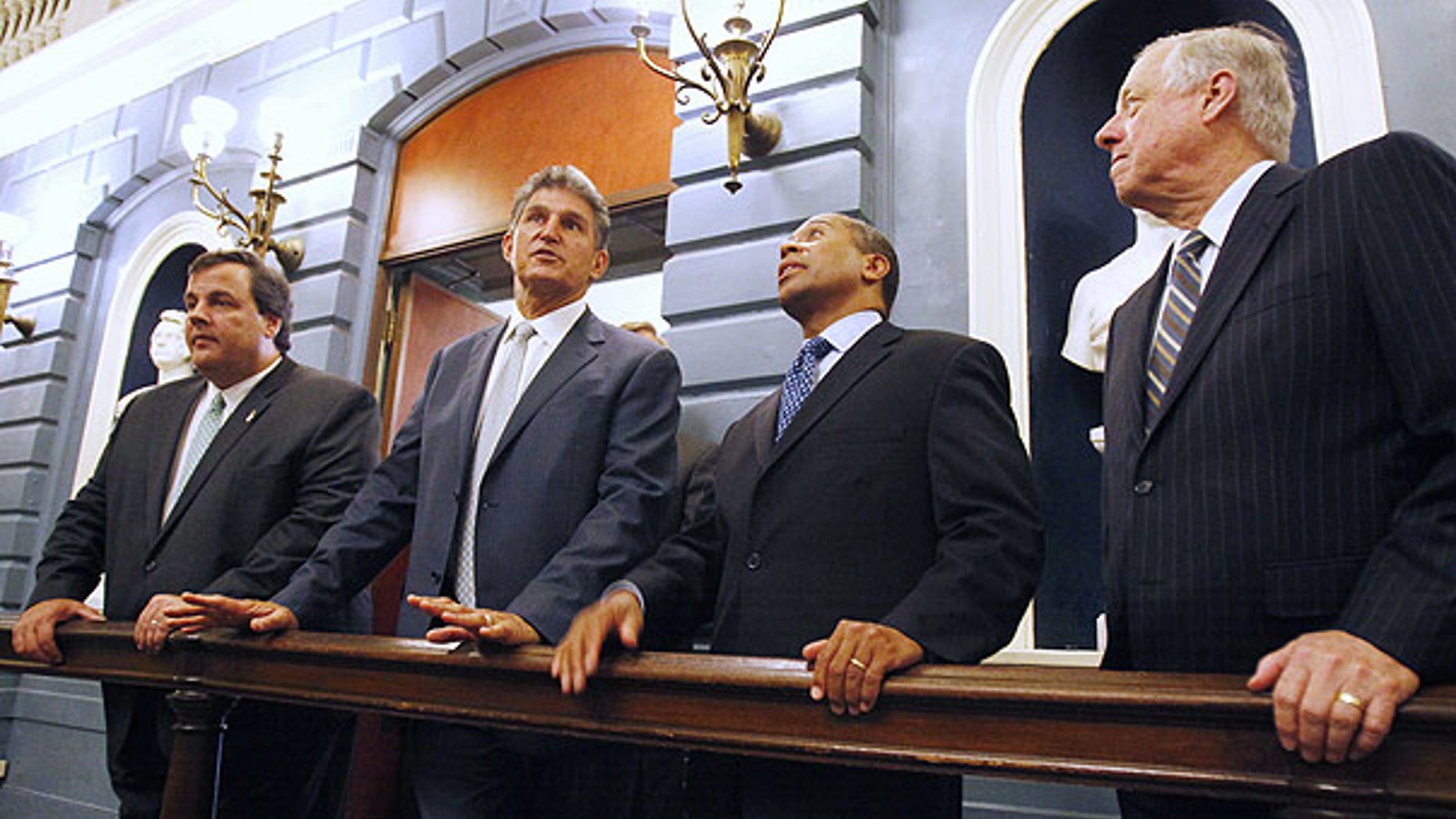 Democratic governors expressed "grave" concerns to White House officials this weekend about the Obama administration's suit against Arizona's new immigration law, warning it could cost the party in crucial elections this fall, The New York Times reported late Sunday.
The closed-door meeting took place at the National Governors Association in Boston on Saturday, according to two unnamed governors who spoke to the Times.
"Universally the governors are saying, 'We've got to talk about jobs, and all of a sudden we have immigration going on,'" Gov. Phil Bredesen of Tennessee, a Democrat, was quoted as saying. "It is such a toxic subject, such an important time for Democrats."
The Arizona law, which is facing a U.S. Justice Department challenge, requires police to question people about their immigration status while enforcing other laws if there's reason to suspect someone is in the country illegally.
"I might have chosen both a different tack and a different time," Gov. Bill Ritter Jr. of Colorado, a Democrat, was quoted by the Times as saying. "This is an issue that divides us politically, and I'm hopeful that their strategy doesn't do that in a way that makes it more difficult for candidates to get elected, particularly in the West."
Homeland Security Secretary Janet Napolitano met privately with Arizona Governor Jan Brewer, who signed the immigration bill into law last month, for a half-hour on Sunday.
Napolitano, the former governor of Arizona, ignored a request for comment following their meeting, but Brewer said the two did not discuss the lawsuit. Instead, she said they had a cordial conversation centered on her efforts to win Arizona more National Guard troops to guard its border with Mexico, as well as her plea for reconnaissance helicopters and more unmanned aerial vehicles to prevent illegal crossings.
Attorney General Eric Holder, meanwhile, said on CBS' "Face the Nation" Sunday that the federal government was leading with its "strongest" argument in the suit filed Tuesday and would not rule out a second suit months down the road -- if the law ends up going into effect.
"It doesn't mean that if the law for whatever reason happened to go into effect, that six months from now, a year from now, we might not look at the impact the law has had ... and see whether or not there has been that racial profiling impact," Holder said. "If that was the case, we would have the tools and we would bring suit on that basis."
The lawsuit filed last week in U.S. District Court in Arizona claimed the state was infringing on federal immigration responsibilities and urged the judge to prevent the law from going into effect at the end of July. Despite some officials' claims that the law could lead to racial profiling, that concern was not cited as grounds for the suit.
Rallying around Gov. Brewer at the Boston meeting, Republican Gov. Dave Heineman of Nebraska told the Times: "I'd be willing to bet a lot of money that almost every state in America next January is going to see a bill similar to Arizona's."
The White House did not directly respond to the Times report of complaints from Democratic governors.
The Associated Press contributed to this report.