Kyl Disputes Claim That Arizona Law Disrupts Federal Immigration Enforcement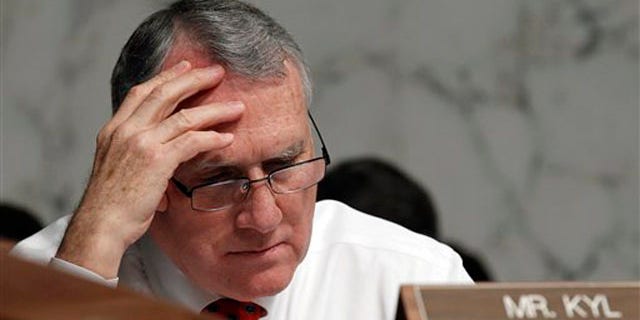 Arizona's junior senator on Sunday disputed the Obama administration's claim that his state's immigration law defied the federal government's authority, saying the basis for the Justice Department's lawsuit filed last week is "wrong."
The Justice Department, in its lawsuit filed Tuesday, claimed the Arizona law stepped on the toes of federal enforcement responsibilities and urged a U.S. District Court judge to prevent the law from taking effect at the end of July.
But Sen. Jon Kyl, R-Ariz., said that all Arizona is trying to do is complement federal efforts, which he said are not adequate yet.
"It would be one thing if the federal government had controlled the border already, but it hasn't," he said on "Fox News Sunday." "It's not really a matter of preempting the federal law. It's simply the state of Arizona providing some additional law enforcement assistance for the federal government."
But White House senior adviser David Axelrod defended the administration's stance, saying the administration has "greatly increased" border security and that the Arizona law is only disrupting federal efforts.
"We can't have a patchwork of 50 states developing their own immigration policy," he told "Fox News Sunday."
Axelrod also claimed that "no administration's been tougher on enforcement" than President Obama's.