Government exec in Las Vegas partying scandal reportedly sentenced to prison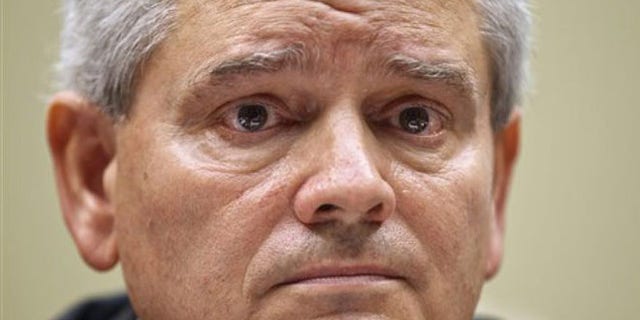 NEWYou can now listen to Fox News articles!
A former senior government executive, who became renowned for partaking in the Las Vegas party atmosphere on the taxpayer's dime, was reportedly sentenced Tuesday to three months in prison.
The Washington Post reports Jeffrey Neely, the former regional commissioner for the General Services Administration's Pacific Rim real estate portfolio, wil also have to serve three month's home detention and pay $100,000 in restitution and fines.
Neely pleaded guilty to one count of fraud after admitting he had billed the GSA for a night's stay at the M Resort Spa Casino in Las Vegas, even though he wasn't there on business for the agency's Public Buildings Service.
Neely also admitted he got the agency to pay for additional false claims, improperly failed to claim annual leave on certain dates and illegally charged the government more than $5,000.
The executive's fraudulent spending had led to dismissal of the agency's administrator and her top deputies and shined the spotlight on lavish conferences held by the Department of Veterans Affairs and the Internal Revenue Services.
In an e-mail to The Post, Neely said "There will be a time and a place for me to talk to the press about this. That time is not now. And that place will be determined."
Click for more from The Washington Post