GOP Senator Blasts Soros for Evading Hedge Fund Rules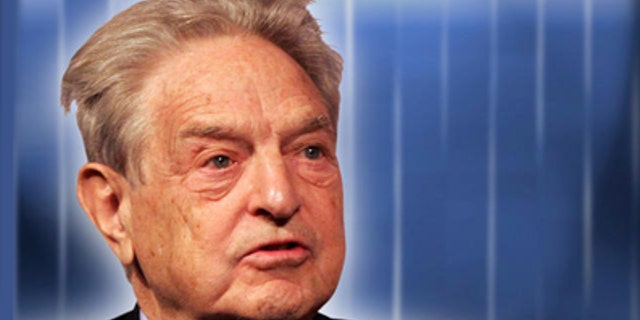 NEWYou can now listen to Fox News articles!
Sen. Richard Shelby accused billionaire financier George Soros on Wednesday of evading hedge fund regulations Soros previously supported, in what Shelby called an effort to dodge new Wall Street disclosure rules that smaller businesses are forced to observe.
While Shelby is no fan of the Dodd-Frank financial oversight bill passed by Congress last year that governs financial institutions, Fox News confirmed that he also isn't happy with Soros' effort to evade new rules created by the Securities and Exchange Commission that require hedge fund advisers to register confidential data with the agency.
Soros reportedly had stated he would escape the SEC's new hedge fund adviser registration rules by only managing his family's money and returning funds from outside investors. According to Reuters, which first reported Shelby's complaint, that outside investor money is only a small portion of the $25 billion Soros manages.
"It appears that Mr. Soros talked up financial reform only to sell it short. Don't be surprised to see his fellow Wall Street financiers follow suit," Shelby, R-Ala., told Reuters.
In November 2008, Soros reportedly testified to Congress that he supported new rules for hedge funds, which took a large role in the mortgage market meltdown of the era.
"The entire regulatory framework needs to be reconsidered, and hedge funds need to be regulated within that framework," Soros is quoted saying.
The exemption in the Dodd-Frank Act is a compromise among lawmakers who agreed family-run companies do not pose the same sorts of risks to investors and don't need the same strict oversight by the SEC as more investor-dependent companies do.
The impact of the rule is unclear yet since the family office exemption may not be applicable to many hedge funds. Any manager that does choose to take advantage of the exemption would have to be able to get by without funds from outside clients.
Soros Fund Management is registered with the Commodity Futures Trading Commission so the fund may still be subjected to the reporting requirements since the rule also applies there.