GOP Presidential Frontrunner Rick Perry to Meet with Latino Leaders in New York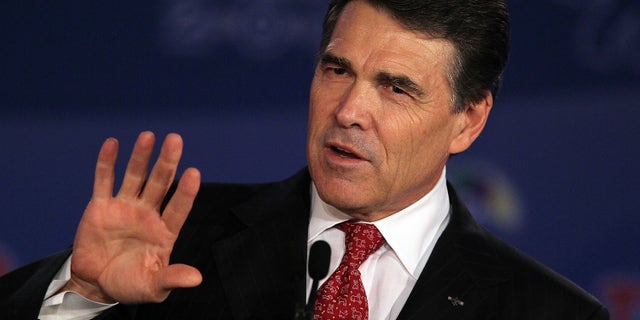 Texas Gov. Rick Perry is scheduled to meet with Latino leaders in New York City on Monday.
Perry, a Republican and presidential candidate, is expected to meet with Latino leaders from the Inwood and Washington Heights neighborhoods in the afternoon, according to cbslocal.com. It is part of his two-day visit to New York.
Fernando Mateo, the head of the New York State Federation of Taxi Drivers, said the visit was a first for the Latino community of those neighborhoods. Mateo told 1010 WINS that he could not recall "a presidential candidate coming into our community."
Perry, considered the frontrunner among GOP presidential candidates, has been criticized by more conservative factions of his party for what they see as his lax positions on illegal immigration.
While he meets with Latinos in New York City, Tea Party activists are planning a news conference on Monday in Texas to demand that Perry be tougher on undocumented immigrants.
The Texas Tribune reports: "The activists will distribute a letter, signed by more than 3,000 people, asking the governor to either call a special session of the Legislature or sign an executive order that would pull Texas law enforcement more into the business of arresting and detaining illegal immigrants, organizers said."
Perry has said he supports allowing undocumented immigrants to attend public colleges at in-state tuition rates. He signed an in-state tuition measure several years ago.
He also has expressed support for measures that would make it easier for guest workers to come to the United States, and for strengthening relations with Mexico. Perry also said he opposes an Arizona-style immigration law – which empowers police to enforce immigration measures – for Texas.
Perry, however, also has asked the Obama administration for 1,000 National Guard troops along the border, and for a $350 million reimbursement for jailing undocumented immigrants.
Follow us on twitter.com/foxnewslatino
Like us at facebook.com/foxnewslatino