GOP power player Norquist steps down from NRA amid probe of Islamist ties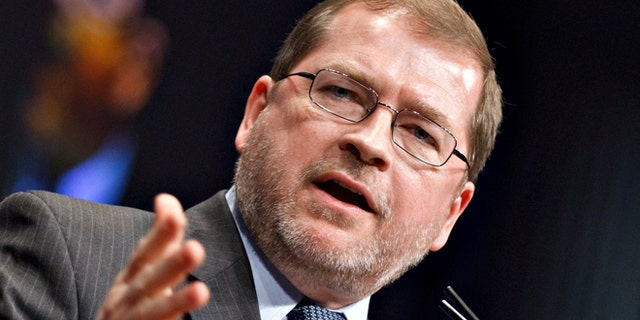 NEWYou can now listen to Fox News articles!
Americans for Tax Reform President Grover Norquist is reportedly stepping away from NRA board of directors activities amid allegations of ties to radical Muslims.
Breitbart.com and TheBlaze both reported Tuesday that Norquist, a powerful GOP figure, is distancing himself from the 25-member board a month after radio host Glenn Beck told his audience that Wayne LaPierre, the executive vice president of the NRA, had initiated an investigation into Norquist for alleged ties to Islamist groups, including the Muslim Brotherhood.
Norquist "voluntarily suspended his board activities pending the outcome of the investigation," a statement sent to NRA board members last week said, according to TheBlaze.
Norquist, through his press secretary, confirmed the investigation but denied the charges to Breitbart.
Beck told his listeners in March that he would quit the NRA if Norquist was re-elected. Norquist was reelected to the board on April 11, and Beck addressed the investigation on his website Tuesday.
"The NRA is in the process of putting together an independent investigation into the accusations that have surrounded Mr. Norquist for over a decade," he wrote. "They have assured me and their membership that this will not be a white wash, this will be a legitimate investigation. I believe they will do the right thing in turning over every stone and following the evidence wherever it takes them."
Norquist founded Americans for Tax Reform in 1985 and has prominently asked candidates for federal and state office to sign a pledge opposing all tax increases.