GOP interns: Uber driver refused us service because of MAGA hats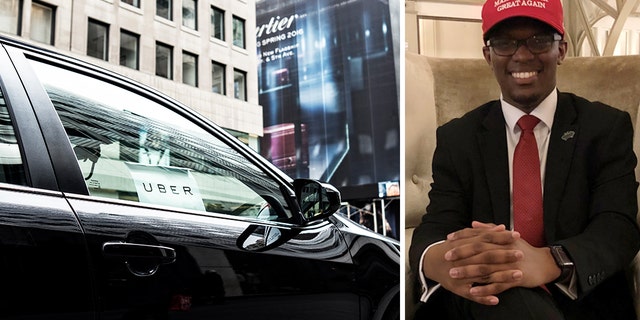 Several interns on Capitol Hill for a program geared toward young black Republicans said an Uber driver refused to give them a ride together in Washington this week because two of them were carrying pro-Trump "Make America Great Again" hats.
The incident unfolded Tuesday, according to the interns, when they piled into an Uber to head to a monthly gathering of supporters of the president at the Trump International Hotel in Washington.
In interviews with Fox News, three of the interns said the driver picked them up at George Washington University. But after the driver asked them about the famous pro-Trump red hats, he told the interns he couldn't give them a ride, they said.
The interns, who have been working for Republican lawmakers this summer, said they were forced to get out of the Uber car.
The company responded: "We aim to provide a reliable service to everyone who uses Uber. We have reached out to both the rider and the driver, and continue to look into this."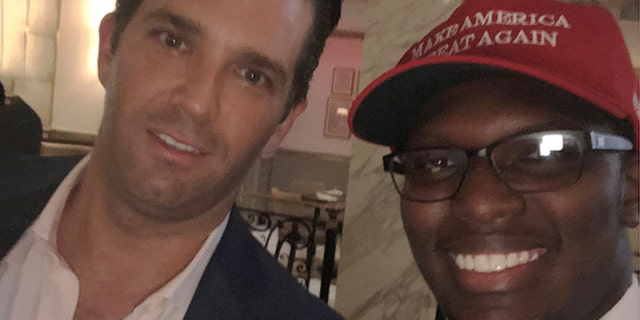 One of the interns who had a Trump hat, 20-year-old Matthew Handy of Kentucky, recalled being "ticked off."
"I'm a black male in America that supports and voted for Donald Trump... We're supposed to be a country that accepts everybody for who they are, a melting pot, but the moment I say or do something that doesn't coincide with their political beliefs, I'm the bad guy," said Handy, who is interning for Illinois GOP Rep. Mike Bost.
Handy said he's complained to Uber but hasn't heard anything back other than an automatic response.
"We take this very seriously," the ride-sharing service tweeted back to Handy after he went public on Twitter.
Another passenger in the car, 33-year-old Adria Barrington of Tallahassee, who is interning for Arizona GOP Rep. David Schweikert, said she found the experience frightening.
"Denying me service -- because I know we were denied service based on our political thoughts and views -- will not change my political thoughts and beliefs," Barrington said. "Denying me service is only going to make me fight harder to prove to everyone that it is conceivable to be an African American and a conservative."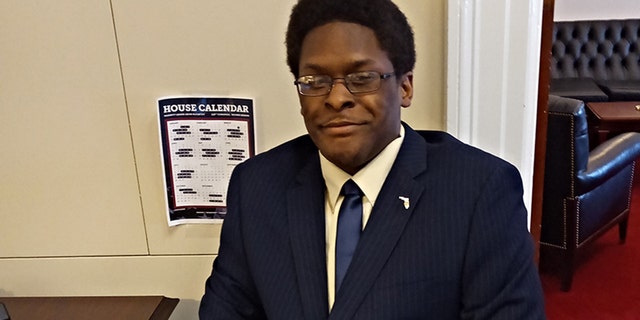 Elijah Allison of Florida, the other passenger with a Trump hat, expressed disappointment over the incident. He is interning this summer in the office of Colorado GOP Rep. Ken Buck.
"To prejudge someone is not in the moral compass of America," Allison said. "Even though we may not have the same political affiliations or other beliefs, we should be able to agree to disagree."
The interns are part of the Diversity Internship Program run by Buck. The Colorado Republican lawmaker's office says the congressman has complained to Uber.
Handy said he's anxious to hear back from the company about the driver.
"I want a statement from the guy," he said, "and I want him fired."
TRUMP OFFICIALS HOUNDED AND HARASSED AS PROTESTER TACTICS TAKE A TURN
It comes as liberal protesters step up confrontations in public with Trump administration officials and allies, at the encouragement of Democratic Rep. Maxine Waters of California and others.
"If you see anybody from that Cabinet in a restaurant, in a department store, at a gasoline station, you get out and you create a crowd and you push back on them and you tell them they're not welcome anymore, anywhere," Waters recently said.
Among those who have been asked to leave or protested at restaurants or other public places in recent weeks: White House Press Secretary Sarah Sanders, Homeland Security Secretary Kirstjen Nielsen, former EPA administrator Scott Pruitt and White House aide Stephen Miller.
Fox News' Chad Pergram and Anne Ball contributed to this report.