GOP Hopefuls Weigh In on South Carolina's Tough Immigration Law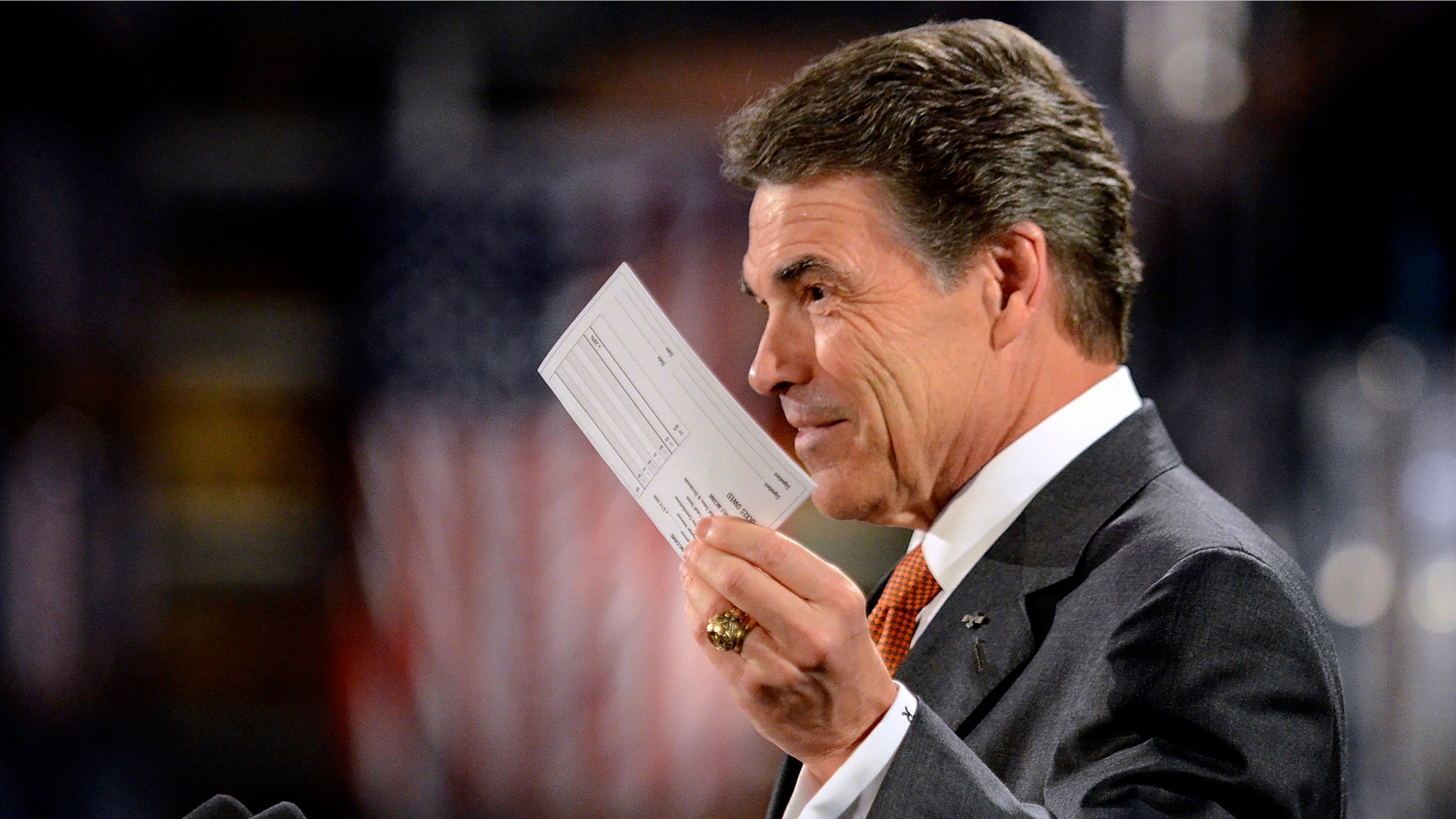 The U.S. Justice Department's lawsuit against South Carolina's tough immigration law is under fire from a number of GOP presidential hopefuls in the run-up to next week's debate on national security issues.
Texas Gov. Rick Perry said in a statement he supports the measure because the federal government isn't enforcing border laws. Perry, who was accused in an early debate of being too lenient toward undocumented immigrants in his state, has recently taken a tougher public stance on the issue.
Minnesota Rep. Michele Bachmann said she supports South Carolina's efforts because President Obama has failed to achieve border security.
The Justice Department on Monday challenged a law that takes effect in January, which would make it a state crime to be in the country without a valid visa, requires local law enforcement to call federal immigration officials if they suspect the person of being undocumented, and mandates that all businesses check their hires through the federal online system known as E-Verify.
U.S. Attorney Bill Nettles said that the law violates people's right to due process and the Justice Department argues that the law imposes significant burdens on federal agencies and will divert funds from priority such as the fight against terrorism, drug smuggling, gangs and apprehending people wanted for other crimes.
South Carolina Gov. Nikki Haley signed the legislation into law in June and supporters of South Carolina's law argue that the federal government has failed to control illegal immigration, and that states – which they say bear the consequences – must address the problem themselves.
GOP hopefuls will debate national security issues Nov. 12 in Spartanburg.
Based on reporting by the Associated Press. 
Follow us on twitter.com/foxnewslatino
Like us at facebook.com/foxnewslatino