GOP governors in Maryland, Tennessee offer voluntary employee buyouts to reduce government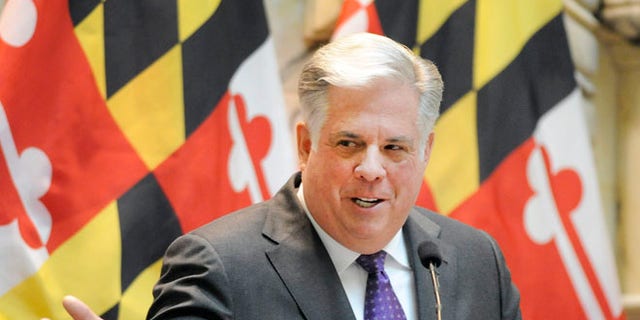 NEWYou can now listen to Fox News articles!
Republican governors in two states -- Maryland and Tennessee -- are offering voluntary employee-buyout programs as a way to reduce government beyond furloughs and cutting programs.
In Maryland, newly elected Gov. Larry Hogan is offering state employees in agencies in the executive branch a lump sum payment of $15,000, according to a letter dated Wednesday. They also would receive an additional $200 for each year of service.
The program is part of Hogan's balanced budget plan that was released last month and closed a budget shortfall of about $750 million.
"The goal of the program is to reduce the size of the state workforce by allowing employees to elect to voluntarily leave state service," David Brinkley, Hogan's budget secretary, wrote in the letter.
He also said that closing the shortfall "required some very tough decisions" but that the budget still managed to be structurally balanced without eliminating agencies and programs, imposing furloughs or eliminating filled state positions.
In Tennessee, Gov. Bill Haslam mentioned a voluntary buyout program during a budget presentation earlier this week. And the administration's Department of Human Resources provided more details in a follow-up email to state employees.
According to the email, only those employees determined eligible for the buyout will be invited to participate in the program. Each department and agency is working to determine what classifications will be considered eligible.
A website, telephone line and email address have been established to update and inform people about the program, as well as give them an opportunity to ask questions.
Town hall meetings are also planned across the state to provide assistance to those interested.
In the Maryland program, the deadline to apply is March 13. People who apply and are selected by the state would have to leave no later than April 28.
The plan aims to save about $30 million.
Former Gov. Martin O'Malley included voluntary early separation in a package of budget cuts approved by the state's Board of Public Works last month.
A Hogan spokesman said the governor is "simply following through with it."
O'Malley also offered voluntary separation in 2010 to help address a budget shortfall. More than 600 people accepted it in 2010.
The Associated Press contributed to this report.