Giuliani demands 'full and complete' investigation of Mueller's Russia probe, says pardons are possible
Trump attorney Rudy Giuliani on Sunday demanded a comprehensive investigation of Special Counsel Robert Mueller's ongoing Russia probe, in the wake of Thursday's bombshell report by the DOJ watchdog outlining pervasive bias at the DOJ and FBI.
Giuliani also said Trump reserves the right to pardon anyone treated "unfairly" in the Russia probe -- a possible reference to onetime Trump campaign manager Paul Manafort, who was ordered to jail last week for allegedly seeking to influence potential witnesses in his criminal cases.
"It's crying out for someone to investigate the investigators," Giuliani told CBS' "Face the Nation."
"There should be a full and complete IG [Inspector General] report and grand jury investigation of what happened here -- after it became the Russia probe," he added. "What was the purpose of it? What did they gather?"
Giuliani's comments echoed what he said on "Fox and Friends" last week, when he called on Mueller's Russia probe to come to an end. The former New York mayor specifically flagged "unethical" and "troubling" anti-Trump behaviors by key figures in both the Hillary Clinton email probe and the Russia investigation.
Justice Department Inspector General Michael Horowitz last week unearthed new text messages between former FBI lawyer Lisa Page and FBI Deputy Assistant Director Peter Strzok, including one in which Strzok said "we'll stop" President Trump's election.
"It's crying out for someone to investigate the investigators."
SEVEN KEY TAKEWAYS FROM THE LONG-AWAITED IG REPORT INTO FBI, DOJ CONDUCT
Strzok, who was later removed from the Russia probe after his politically charged texts became public, remains employed at the FBI.
"How much did he infect that probe with his own very, very extreme positions?" Giuliani asked Sunday. "I don't know, but I want to find out before I go forward."
Speaking with Maria Bartiromo on Fox Business Network's "Sunday Morning Futures," Rep. John Ratcliffe, R-Texas, who serves on both the House Judiciary Committee and the House Homeland Security Committee, said that there is a possibility current and former DOJ and FBI officials might face criminal charges.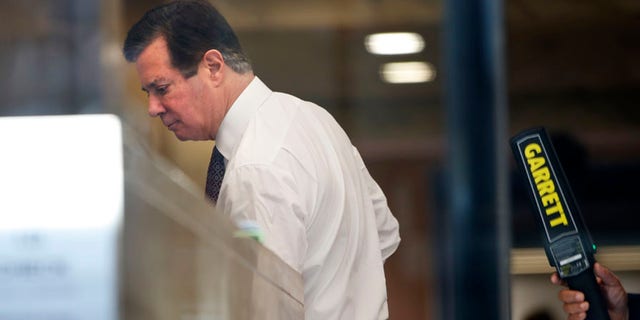 "I think there's certainly a chance" there will be criminal charges, Ratcliffe said. "You have Andrew McCabe accused already of potentially giving false testimony. Jim Comey is certainly not out of the woods with respect to testimony that he's given or action that he has taken with regard to the handling of classified information, and then there's Peter Strzok.
"I mean, how he is not seriously considered for obstruction of justice charges based on the text messages and the emails that we have seen that really cannot be taken out of context or read any other way," Ratcliffe continued. "When you say you're going to stop Donald Trump from becoming president, it doesn't get any clearer than that."
On CNN's "State of the Union" on Sunday, Giuliani said that Trump has no plans to issue pardons now in the Russia investigation, but could choose to do so once the special counsel's work is finished.
For now, Giuliani said pardons aren't necessary and could cloud what he believes is a "very clear picture of an extremely unfair investigation with no criminality involved in it of any kind."
Giuliani says Trump retains his right to pardon and could do so after special counsel Robert Mueller's report is complete, if people were treated "unfairly."
His comments come after onetime Trump campaign chairman Paul Manafort was sent to jail last week after a federal judge revoked his house arrest over allegations of witness tampering in the Russia investigation.
The Associated Press contributed to this report.