Gitmo detainees reportedly fighting transfer to home countries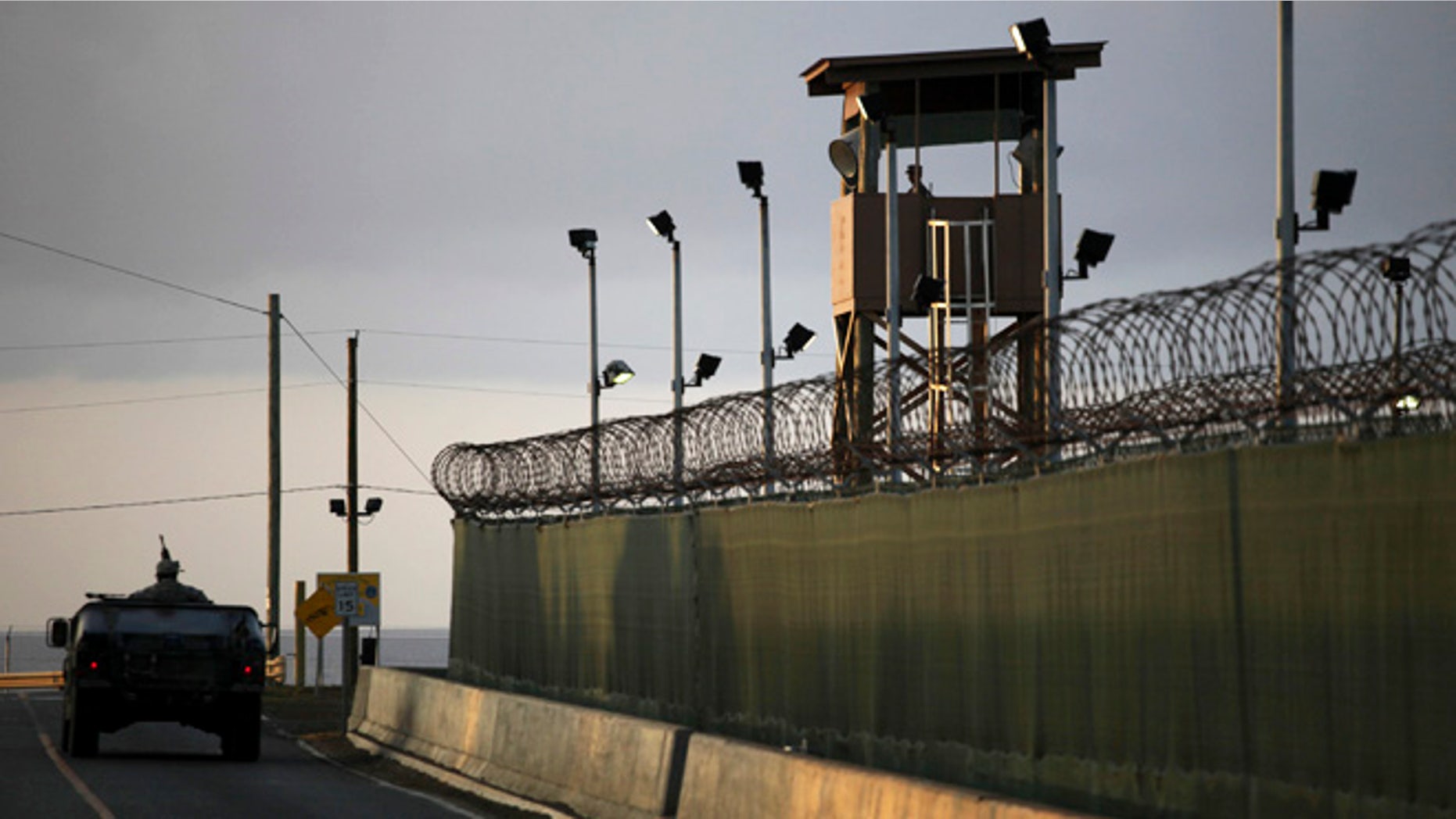 The Obama administration's effort to close the Guantanamo Bay prison has hit a new stumbling block with some detainees now fighting the administration's push to have them repatriated.
Two Algerian citizens held at the U.S. base in Cuba are fighting a planned transfer to their home country out of fear that Islamist recruiters may harm them if they discover they don't share the extremists' commitment to terror, The Wall Street Journal reported, citing unnamed sources.
Robert Kirsch, a lawyer for one of the detainees told the newspaper the administration's planned repatriation is "the most callous, political abuse of these men," one of whom was arrested in 2001 in connection with an alleged plot to blow up American and British embassies in Bosnia.
According to U.S. officials, 164 detainees are held at Guantanamo, down from a peak of about 660 a decade ago. Most were tried, transferred or cleared for release under President George W. Bush. Seventy-eight have left since Obama took office.
In 2009, on the second day of his presidency, Obama ordered the terrorist detention center at Guantanamo Bay, Cuba, to be closed within one year. Obama long has derided the facility, where critics say detainees have been abused, interrogated and held illegally, as a blow to American values and credibility worldwide.
A senior administration official told The Wall Street Journal on Thursday that the U.S. considers a detainee's concerns in making transfer decisions, but acknowledged that some prisoners have been forcibly repatriated to their homelands in the past.
Belkacem Bensayah, who was tried in connection with the Bosnia embassy plot, has requested to be returned to that country, where his wife and daughters still live, or another country where he could be reunited with his family, Kirsch told the newspaper.
The other detainee, Djamel Ameziane, who was captured trying to enter Pakistan from Afghanistan after the U.S. invasion in 2001, has been fighting repatriation to Algeria since at least 2009, and has applied for transfer to Canada, according to court documents reviewed by The Wall Street Journal.
For the first time in years, senior administration officials held a closed hearing of a periodic review board this past week to start reconsidering the cases of 46 detainees who earlier were deemed too dangerous to release.
Most are from Yemen, where lawmakers say Al Qaeda is too strong to risk releasing a detainee who might be easily re-recruited to jihad. But many never will be tried in a U.S. court because the government is unwilling to reveal its evidence in their cases, probably because it was obtained during harsh interrogations or though other classified methods.
Obama acknowledged in his May speech that it was unclear what will happen to those detainees if he were to close Guantanamo. But he expressed confidence "that this legacy problem can be resolved, consistent with our commitment to the rule of law."
Six months later, administration officials say there's been little progress so far, and U.S. Sen. Saxby Chambliss of Georgia, the top Republican on the Senate Intelligence Committee, said in a statement to The Associated Press that those detainees are "among some of the most dangerous terrorists in the world. They belong at Guantanamo."
He called Obama's plan to close the detention facility "irresponsible."
Click here for more from The Wall Street Journal.
The Associated Press contributed to this report.