Gingriches Owed as Much as $500,000 to Tiffany's, Documents Show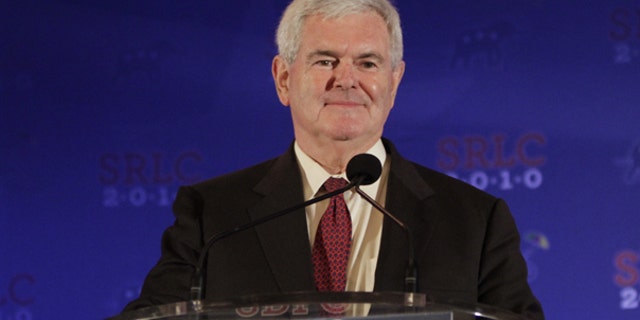 WASHINGTON -- Republican presidential contender Newt Gingrich's family at one point owed as much as a half million dollars to luxury jeweler Tiffany's, according to disclosures his wife filed in her former job as a Capitol Hill staffer.
Callista Gingrich filed ethics disclosures in 2006 and 2007 that indicated she or her husband owed anywhere from $250,000 to $500,000 to Tiffany & Co. House ethics rules require disclosures of debt more than $10,000 and allow aides to report the figures in broad ranges.
The ethics form also indicated she or her husband owed between $15,000 and $50,000 to American Express.
A spokesman to Gingrich, a former House speaker who left office in 1999, did not immediately respond to a message seeking details about the debt, which was first reported by Politico.
Callista Gingrich was a clerk with the House Agriculture Committee until 2007. The most recent report on file says the couple had between $1 million and $2.5 million in assets during 2006.
Until deciding to run for president, Gingrich was the CEO of Gingrich Holdings Inc., the parent company of firms that manage his book and TV contracts, produce documentary films, offer consulting services and oppose Obama's health care overhaul. But those companies have faced overdue tax bills in four states worth more than $6,000.
The tax liens, which generally allow governments to seize assets or property to settle tax bills, ranged in size from a $195 property tax bill in the Atlanta suburbs to $1,969 in unpaid Missouri taxes. Most of the liens were paid shortly after tax authorities filed them.