Giffords' Spokesman Says Congresswoman Plans to Attend Husband's Space Shuttle Launch in April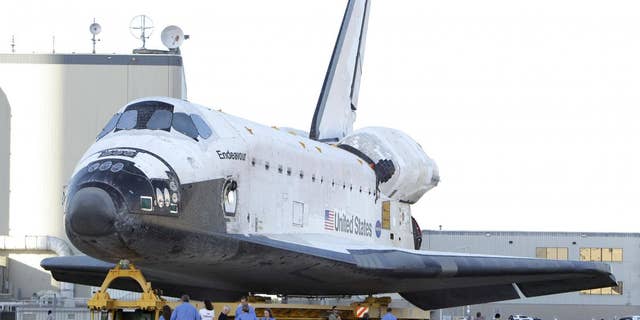 NEWYou can now listen to Fox News articles!
FOX News has learned that Rep. Gabrielle Giffords, D-Ariz., plans to attend the April 19 launch of the space shuttle Endeavour on which her husband, astronaut Mark Kelly, will serve as Mission Commander.
"That is the plan," said Giffords' spokesman CJ Karamargin told FOX News.
NASA plans to begin rolling the shuttle to its launch pad later tonight in preparation for the second-to-last shuttle mission.
Earlier Thursday, Rep. Debbie Wasserman Shultz, D-Fla., one of Giffords' best friends, says that the Arizona congresswoman is using "so many more words" than she was when she last saw her a month ago.
Wasserman Shultz said of her recent visit that Giffords' condition is improving and that she has been aware of her surroundings for quite a while now.
She adds that the Arizona Democrat "has a long way to go," but she said that "we hope she will make a triumphant return to the House of Representatives."
An update on Giffords' medical condition is expected Friday from her rehab hospital in Houston.