Giffords' Husband Mark Kelly to Attend National Prayer Breakfast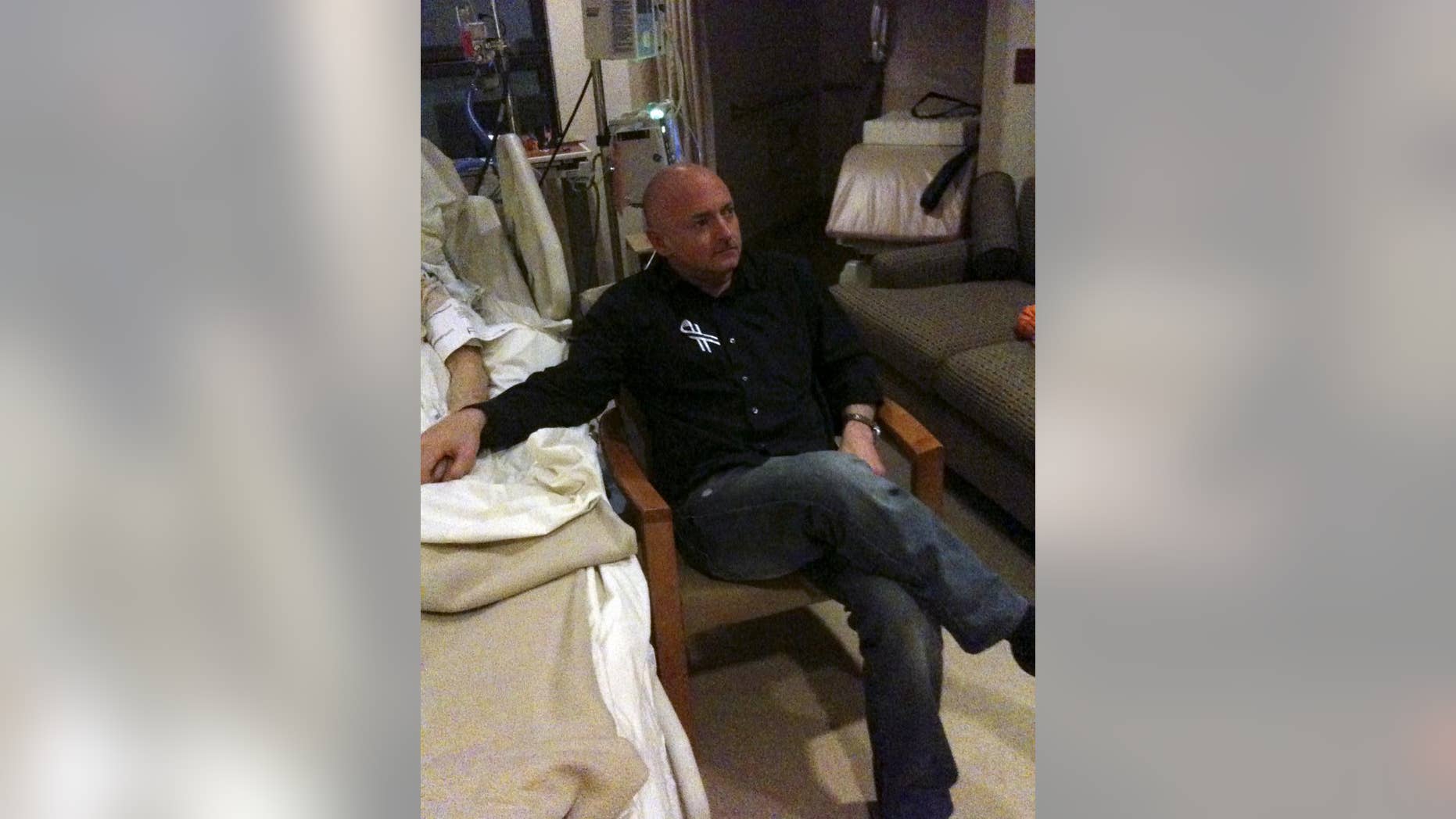 Captain Mark Kelly, husband of Rep. Gabrielle Giffords, D-Ariz., is leaving his injured wife's bedside at a Houston, Texas rehabilitation hospital to say a prayer at Thursday's National Prayer Breakfast in Washington. Giffords was one of thirteen people wounded in a January shooting spree that targeted a "Congress on Your Corner" event she was hosting at a Tucson supermarket in January.
Kelly, a NASA astronaut, has been a very public face of the shooting, appearing in photos from Giffords' hospital room and sitting with First Lady Michelle Obama at a memorial service honoring the six people killed in the rampage.
After President Obama addresses the gathering, Kelly will say a prayer wrapping up the annual breakfast.